The state-mandated review into liquor licensing could see South Australian venues paying licence fee increases up to 1,250 per cent.
The review of SA's liquor licensing scheme by former chief justice Tim Anderson QC began 1 October 2015. Anderson delivered his report to the State Government June 2016.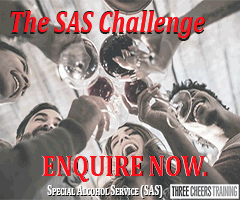 The Government responded to the recommendations last September, and in December circulated draft legislation for comment. This legislation is tabled for debate in parliament this month.
Looking toward a state election next March, Australian Hotels Association GM Ian Horne says even though such fees are usually set by regulation (not legislation), the proposed costs increases at licensed venues will not be popular.
"Government would want to minimise themselves as a target, one must assume. Unless they heavily modify the Anderson recommendations then they will struggle in our Upper house."
Although the Weatherill government says it will work with industry, the punitive licence fee increases suggested in the review have not been ruled out.
"A revised fee structure for liquor licensing was a recommendation of Tim Anderson QC," said SA Attorney-General John Rau.
"The State Government has committed to continued consultation with industry before settling any revised fee structure."
The AHA SA says 6,500 licensed venues, including pubs, hotels and restaurants, could see fee increases of up to 1,250 per cent at the hands of the review.
Horne says this will inevitably lead to shortening of hours, and "significant price increases" across food & bev and services, amounting to "prohibition by taxation" for many operators and patrons. He believes the "draconian" recommendations are based on incorrect assumptions regarding what actually amounts to a 'high-risk' venue.
Although Anderson's review considered issues including capacity, location and trading hours, it reportedly did not consider licensed capacity versus actual patronage, licensed hours versus actual trading, or the venue's history of compliance and trouble.
The new laws will be debated in South Australia's parliament this week.
The people of South Australia will go to the polls to vote in the State's 54th parliament, on 17 March, 2018.
Examples of proposed licence fee increases. (Data: AHA SA)