Gaming giant Tabcorp is unleashing its latest pushes into the evolving marketplace for punters, with two sophisticated new digital products to drive foot traffic and revenue into licensed venues.
Digital has transformed the gambling marketplace by allowing punters to bet via smartphones from anywhere, and greatly expanding the range of betting options and sports upon which to bet.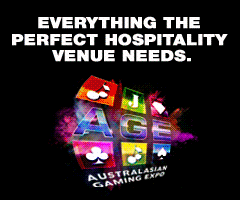 While this shift has seen reduced relevance for the licensed venue, the Federal Govt has recently moved to greater protect venues from loopholes exploited by online agencies in rules permitting live betting only in venues or over the phone.
Tabcorp says live betting is one of the highest turnover sectors of the market, and the new systems are recognition of the inevitable convergence of digital and venue betting practises.
The biggest evolution is around the digital commissions program Tabcorp says "underpins the whole customer experience" in terms of venues and its TAB App.
"It's a game-changer for our hotel, club and TAB agency partners as it gives them two new revenue streams," says GM – corporate affairs, Nicholas Tzaferis.
The system removes the difference between bets placed in a venue at the counter versus on a phone, with venues receiving the same commission either way.
This addresses the long-standing issue of venues paying to host events and not getting the benefit of people attracted and betting onsite. Pubs are now rewarded for putting on a show to get patrons in the door.
Furthermore, if a punter opens a TAB account on their device in a venue, the venue will get a trailing commission on bets through that account for life. Participation in sign-ups will also reportedly facilitate venues being able to actively promote their events and offers to TAB customers.
A partner venue in the trials was Mark Malloy's Panania Hotel and his family's Railway Hotel at Lidcombe, which he told PubTIC have both benefited greatly from the program and tutelage.
"I have been trying to look at a model where I get hybrid growth in the growing sports betting market," says Malloy, noting the demographic similarities with gaming machine users.
"Our growth has exceeded expectations, and Tabcorp completely supported me technically and educationally."
Slated for release next week, Tabcorp will further blur the lines between digital and retail betting with the introduction of a new feature to the TAB App allowing punters to scan betting slips themselves and access winnings online or in-venue.
The new programs are being introduced in NSW, Victoria and the ACT.