Marty Short's group has taken an eclectic step to the left with the unveiling of the quirky and retro-inspired Misfits, in the former Mr Mary's in the Courthouse Hotel, Redfern.
Short Hotel Group (WSHG) bought the tired Courthouse last September. Built in the 1920s and long operated by Tooths & Co, the Hotel had seen much reinvention; in recent years the licensed premises occupying upstairs and part of street level, alongside retail tenants.
Misfits, in the upper floor, comprises five different but integrated spaces over split levels, with a lively bar flowing through to relaxed dining areas. There is private dining and a laid-back cocktail lounge, and a rooftop terrace, looking west toward Sydney University.
The new bar-dining venue is the second in Redfern for WSHG, following its successful reinvention of the Tudor Hotel, bought in early 2015.
Purchasing the Courthouse, Short spoke of the Group's eagerness to similarly engage with the community, bringing the landmark venue "back to relevance".
This has given rise to a casual-yet-sophisticated menu, by group executive chef James Privett. Aiming to cater for 'bar snacking' as well as long lunches and dinner every night, choices range from smoky beef tartare to chicken terrine to crab rolls, roast double lamb cutlet to confit pork belly with house-made blood pudding. Of course, there are a selection of vegetarian options too.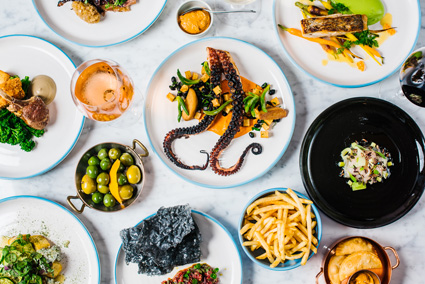 Privett describes it as "fun, delicious, slightly sophisticated casual dining that complements the great bar atmosphere of Misfits".
Behind the bar are the essential selections of craft beer, as well as a collection of single malt whiskies and new twists on classic cocktails, such as the chilli margarita. Wines come from around Australia and abroad, several offered by standard or large glass. Non-alcoholic house-made ginger beer is also available.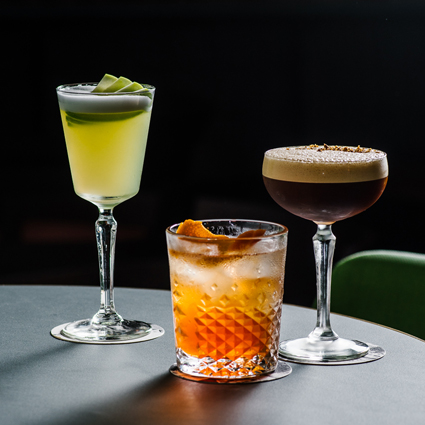 The drinking and dining is within a fitout based in a "bit of 60s" and a "great deal of 70s" with retro colours and neon highlighting polished panelling and leather furniture.
And bolstering the sense of expectation and exclusivity in the city-fringe hipster heaven, the street entrance is strikingly understated.
"It's a bit of fun, the entrance," says Short. "Look for the black doors with the brass sliders, and a lightbox that's about the size of an iPhone7."
Misfits opened on Tuesday (8 August) and despite the quiet launch ahead of a major push later this month, Short says it's off to a good start at the right time of year, in one of Sydney's up-and-coming foodie hot-spots.
"It's sort of that time to get organised before the manic season is upon us … we opened this week and it's been received really well. We're proud to be part of the Redfern community."