The Sloan family has put to market Rozelle's Garry Owen Hotel, as they head south to family and new enterprises.
The two-storey Federation-style pub occupies 358 m² on the corner of bustling Darling Street and Matilda in Rozelle, just five minutes from the Sydney CBD.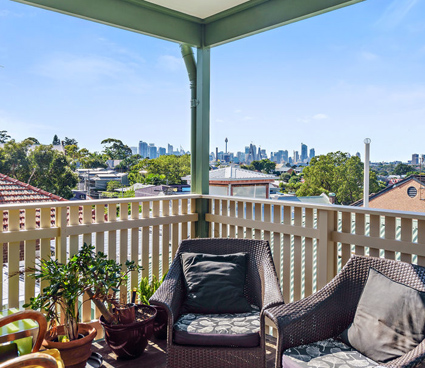 It was purchased from Laundy Group in 2013 by industry newcomers Bill Sloan and his wife Margaret, and her sister Jennifer Cott, and the family trio have lived and breathed new life into it.
"It had lost its way a bit," Bill told PubTIC. "We brought it back to life, reintroducing food and supporting the local Balmain cricket and soccer teams, who have returned the favour."
While Bill was formerly a builder, the sisters were previously in publishing, founding and operating Drum Media – following in the footsteps of their father, Mac, who was editor of the Southern Highlands newspaper for decades, bringing up the girls as a single parent.
The recent passing of Bill's mother has brought even greater perspective to the value of family.
"We thought we'd give the pub game a go," continued Bill. "It's been really good – a great learning curve. We would gladly stay here, but Mac is 85 now and lives down south. We're in our 60s, and we're going to spend time with him. Bit of 'quid pro quo'.
"But we'll look around down there – you haven't seen the last of us yet."
The freehold going concern is being marketed by Ray White Hotels' Asia-Pacific director Andrew Jolliffe, and executive Blake Edwards, who note the prime location's underlying value in both real estate and its 10 gaming entitlements.
"This venue represents an entry level opportunity into the tightly held Sydney freehold hotel market at a time when demand is outstripping supply," says Edwards.
"There is compelling upside potential in repositioning the food and beverage, to create a more upscale offering better aligned with the affluent residents of Rozelle and the surrounding suburbs."
While no price expectation has been set, the nearby Cat & Fiddle freehold recently transacted for $6.2 million.
The Garry Owen Hotel is being sold via Expression of Interest campaign, closing Wednesday, 17 May.