The Malouf family has realised a long-term goal with the opening Friday of its brand new pub in Sydney's booming south-west.
The Gregory Hills Hotel (GHH) is the proud debut pub for the suburb of Gregory Hills, just north of Campbelltown. It is the result of years of planning and a large-scale construction aiming to service a growing region with an increasing need for its very own watering hole.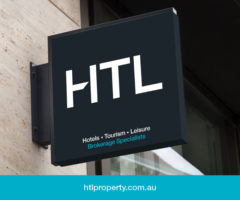 The large-scale project and a strategic social media campaign saw the all-new venue attract over 10,000 followers on Facebook prior to trade beginning. It was decided to quietly open the doors last Friday, lest full-blown publicity draw a riot to the fresh operation.
"We've been smashed from the word go," Jamie Malouf reported to PubTIC, despite their efforts to slide under the radar for a few days.
"The hotel's been inundated with locals. There's so much interest and excitement about the new 'local', and the feedback is generally that it has a really nice family feel."
Located on a site of over 22,000 m², the GHH was designed by Bergstrom Architects and PKD (Paul Kelly Design), and built by New England Constructions. Amenities include a large relaxed bar and lounge, sports bar, entertainment stage, kids play area, and gaming room PKD describe as "one of the most elaborate" they have done.
"It's a real contemporary casino feel, with great warmth," said Paul Kelly. "The ceiling feature is rather spectacular, and warms the room with reflected light."
Bergstrom Architects explained their guidance to engineer a venue that invited free-flowing engagement and appeal for the variety of people the hotel wanted to attract.
"We worked closely with the client to create a venue that would appeal to a broad spectrum of patrons," Tom Bergstrom told PubTIC. "The planning is open, but has distinct areas for the sports bar, bistro, lounge and gaming."
General manger and licensee is John Payne, who has lived in the area for more than a decade and worked in hospitality for the past 17 years, and says it fills a much-needed gap.
"Every community needs a pub, a place where locals can share a relaxed meal with family, watch the game with friends and listen to some live music on a Sunday afternoon."
The menus focus on on-trend share plates and pub classics, with a "distinctly American" flavour, from roasted pork knuckle with beer gravy, or the double wagyu patty 'Grego Deluxe' burger, to Smokey Sticky Devilled Chicken Wings or Smothered Fries covered in pulled pork and kimchi.
True to the family-focus, there are delights for the sweet tooths, such as the Homemade Choc-Chip Cookie & Ice-cream Sandwich', and a Nutella pizza.
Malouf says the project has been years in the pipeline, and involved a developer and local authorities.
"We've really been focused on this … it's been a lot of effort, but we're really happy with it."
The new Gregory Hills Hotel is open 10am to midnight Monday to Saturday, and until 10pm Sunday.