Three league legends have called time and listed their long-held Gunyah Hotel in Lake Macquarie – still building on a recent big renovation.
Hetherington brothers Brett and Jason and family have owned the Gunyah with Canberra Raiders' Brett Mullins and family for the past 15 years.
"This is an exciting opportunity for the whole family," offered Jason. "We love the pub, but we feel it's the right time to pass it on to someone who will take it to another level, and hopefully get some long-term enjoyment out of it."
The high-profile venue experienced a fire in the basement in April last year, prompting a big refurbishment, including overhaul of eight first floor accommodation rooms, sporting ensuites and water views.
The pub occupies a 2,398m² block on the Pacific Highway, opposite Lake Macquarie Yacht Club, zoned B4 Mixed Use, with a 13-metre height limit.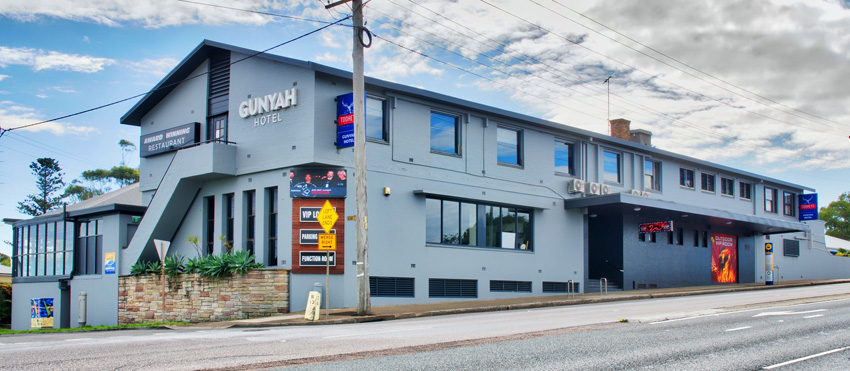 Also boasting a quality bistro, sports bar and big plasma screens, modern TAB, gaming with 17 EGMs and a courtesy bus, the pub has been seeing weekly turnover averaging $90,000.
Still realising the upsides of the renovation and financial benefits through depreciation, the freehold going concern has been put to market through CBRE Hotels' Ben McDonald and Daniel Dragicevich in conjunction with Moore and Moore Real Estate principal Deane Moore.
"The Gunyah Hotel is a proposition rarely seen in the market," states McDonald. "Not only does the hotel offer water views from almost every room of the hotel, the large format trading operation generates high cash flow with earnings continuing to trend upwards post the extensive renovation."
Lake Macquarie and Belmont, home of the Gunyah, are about 140 kilometres north of the Sydney CBD, and 20 south of Newcastle.
The record prices and general shortage of freeholds on the market has seen plenty of publicans heading up the coast in search of opportunity, and Moore believes the competition will be rife.
"Whilst demand for the hotel is expected to be driven from Sydney-based investors and hoteliers looking to expand their geographical footprint, we expect to also see interest from a mixture of investment syndicates, property developers and hotel groups residing in and around the Newcastle area."
The Gunyah Hotel is being sold via Expressions of Interest, closing Thursday 17 August.