One of Toowoomba's favourite watering holes has come to market as its Bundaberg-based owner looks to expand into bigger operations.
Thomfield Property Holdings (TPH) owns the Downs Hotel, Drayton, around 130 kilometres west of Brisbane, and operates it remotely under management.
As the south-east Queensland market continues to heat up, TPH, which bought the pub in early 2014 for $3.3 million, has determined to focus on hands-on operation at larger hotels, and is divesting The Downs.
"The Downs has been a pleasure to see increase in trade over the last three years, but the time is right for someone to come in a capitalise on the expanding market place on the door step of The Downs, in the south-west corner of Toowoomba," a representative told PubTIC.
TPH executed a complete renovation of the Hotel, costing over $1m, and bringing a "modern twist" to its old-world charm.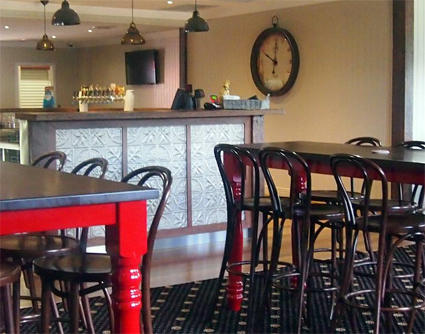 It incorporates a highly functional island bar, bistro/dining area serviced by a state-of-the-art commercial kitchen, children's area and large covered and landscaped beer garden. There is a designated TAB area, and new gaming room with 30 EGMs in smoking solution.
The hotel enjoys ample parking, and concept plans have already been formed for 24 accommodation rooms (STCA).
Toowoomba is experiencing a continued need for growth in accommodation. The Chronicle revealed $10m+ plans by the nearby Burke & Wills Hotel for internal and external redevelopment that will include 85 rooms, comprising 15 five-star suites and 70 four-and-a-half-star hotel rooms, as well as five function rooms, two restaurants and a bar.
The Downs is being marketed by CRE Brokers' Paul Harley, who reports a good start to the year in S-E Qld in commercial.
"We're seeing some good results for people at the moment. Vendors selling for realistic prices, new people buying at the right price, with potential for some growth.
"The Downs is a great hotel, and shouldn't be on the market for long as the interest has been remarkable."
The Downs Hotel is being sold as a vacant possession, with price expectation circa $5.5 million.
TPH reports it will be looking for a new opportunity in the new year.