ASX-listed Chinese developer BHL has entered the Australian pub scene with the purchase of Colin Parras' Peachtree Hotel Penrith.
Boyuan Holdings Limited (ASX: BHL) is a Chinese property development company with growing interests in both residential and commercial development in Australia.
As part of its strategy to invest in opportunities across complementary sectors, through its Integer Securities Ltd BHL has acquired the big-block Peachtree Hotel – The Peachy – sitting on a 10,055m² lot near the Penrith CBD.
Parting with The Peachy after a decade and a half, Colin Parras told PubTIC he is delighted, but not out of the game yet.
"Very happy with the sale, we will continue to be involved in other ventures within the industry," he said.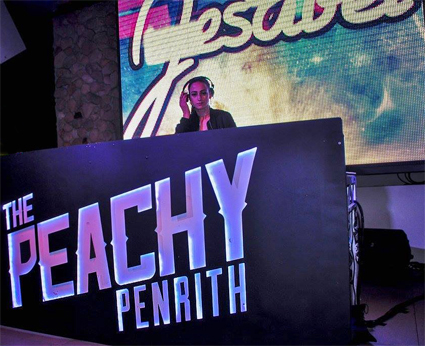 The pub was sold off-market through CBRE Hotels' Daniel Dragicevich and Ben McDonald, marking the company's twentieth freehold going concern sale* in the past year.
"The Parras family are well-known hoteliers and have built a truly landmark asset in the Peachtree Hotel during their 16 years in Penrith," offered McDonald.
"The local area is attracting significant interest from a wide range of stakeholders that will underpin population growth and employment opportunities over the medium term – not limited to the large-scale Thornton development by St Hillier's on the Peachtree's doorstep."
BHL last month announced the $63m acquisition of two lifestyle living development sites, but the Peachtree represents an asset prior to development that is generating ongoing revenue rather than sitting idle.
Unlocking potential in a venue such as The Peachy takes a specific skillset, and BHL has disclosed it is in final discussions with "an experienced Sydney hotel operator" to take on as a management partner. Citing Peachy upside of potential upgrades and development opportunity, BHL says it has plans for a "significant portfolio" in coming years.
"As BHL continues to progress our property developments in the growth corridors of western and south-western Sydney, we are now widening our scope and actively pursuing investment opportunities in key sectors that enhance our current asset base."
This bolsters comments from CBRE national director Dragicevich, who suggests this type of investor bodes well for the industry.
"BHL is a new entrant to the hotels sector, which in itself is a vote of confidence in the attributes of the asset class as well as the long-term investment outlook.
"The high-quality Peachtree Hotel is the perfect cornerstone asset, combining a well-balanced, high cash flow revenue base with strong underlying property fundamentals."
*Total sale value circa $280 million.