Investment money keeps pouring into the pub sector, with the Marine Hotel Brighton setting another low yield benchmark in Victoria.
The freehold interest of the Marine Hotel was sold early 2016 by automotive entrepreneur Bobby Zagame for $13 million, showing a tight yield of 3.86 per cent. Boasting 50 EGMs, it set a new high for gaming-based operations in the State.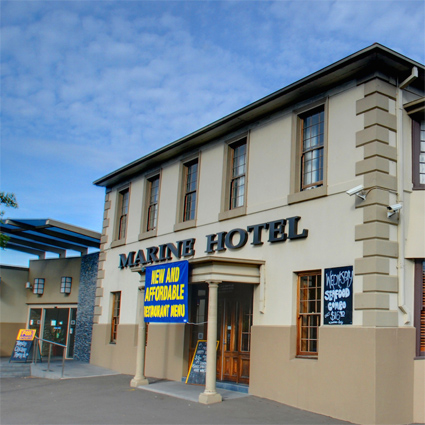 The private investor put the 4,730 m² landmark hotel near Brighton Beach back to market in March, touting its virtue as a long-term investment, and the potential "capital upside" that might come with the eventual vacant possession.
Net income on the lease, which does hold an additional 20 years' of options, is reported at approximately $550k per annum.
The sale of the property has now been announced to another unnamed Chinese investor for $15.6 million, representing a new low yield for the property and 20 per cent ROI for the vendor.
It was marketed through an EOI campaign by CBRE Hotels' Mark Wizel, Lewis Tong and Will Connolly in conjunction with agents Vinci Carbone, who note that Chinese investment injected over $380m into long-lease income assets across Victoria in the past 15 months, with the Marine purchaser outbidding strong local investors and property players.
"We were delighted to see such wide-ranging interest in the investment, which translated into a number of offers and a shortlist of four parties," offered Wizel.
"The sale reflected an initial yield of 3.3 per cent – stronger than the previous benchmark result, which was achieved earlier this year with the sale of Beach Hotel for $17.1 million, reflecting a yield of 4.1 per cent."
The 1880s-built Beach Hotel overlooking Port Phillip Bay similarly sold to a Chinese investor.