One of Newcastle's most colourful and full of promise pubs has hit the market, offering "untapped potential" to a serious operator.
Sitting resplendent on a prominent corner of Maitland Road in Islington, the Gateway has been operated by a local publican spread between his Central Coast lifestyle and other business interests in Sydney.
Purchasing the pub in 1998, a significant refurbishment in the early 2000s saw it adorned in an eye-catching, bright pastel collage exterior that makes no excuses and has become an icon of the coastal region.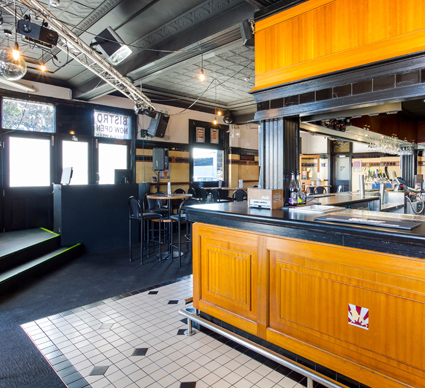 The Hotel itself runs a successful day-trade public bar, with bistro, beer garden, function room, and eight accommodation rooms upstairs. It boasts an indoor/outdoor gaming room with 15 EGMs, and is proximate to several of the region's top gaming venues.
It also operates a late-trading well-equipped nightclub to capitalise on its 5am licence, with a fully functional stage and DJ setup, lighting and sound system. It has come to be known as a haunt for the area's LGBTQ community.
The Gateway has come to market as the private owner experiences health issues and is unable to continue even the current part-time commitment.
Its potential in the marketplace is furthered by the recent listing of the nearby Cambridge Hotel, likely to become a mixed-use residential block in a large-scale development.
The Hotel sale is being managed by Manenti Quinlan & Associates alongside Moore & Moore Real Estate, who suggest the 'weekender' operation would benefit from a keen and motivated owner.
"It's a raw canvas … untapped potential," exclaimed Moore & Moore principal Deane Moore.
"The Hotel certainly lends itself to a broader population of Newcastle. Everyone should be able to enjoy it, with a very central location just off Beaumont St."
While still falling under Newcastle's 1am curfew restrictions, the Gateway is one of just a couple in the area that can trade until 5am, and Moore believes this will be part of its future.
"The Gateway, or G-Bar as it is affectionately known, will become the last true late live music venue in Newcastle."
The Gateway Hotel is being sold via Expressions of Interest, closing Thursday, 7 September.