The primary offender in the serious armed robbery of Hackham's Aussie Inn Hotel has received a serious jail sentence after being convicted courtesy of the pub's security system.
23-year-old Sttorm Leonard Edward Brown, and his accomplice entered the gaming room of the Aussie Inn around 9pm on 12 December, 2015, armed with a tomahawk and knife.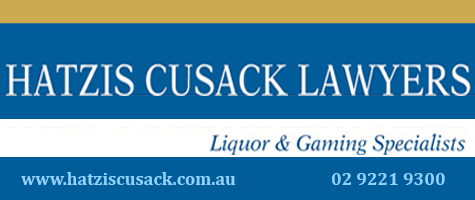 They used a metal bar to smash the glass shielding the cashier's booth, handing the two petrified female employees a bag to fill. While cash was being put in the bag, Brown threatened customers in the area, taking cash from them.
As the men fled with over $6400, the staff activated the Hotel's 'DNA Guardian' defence, staining them with an invisible spray containing a chemical DNA.
Brown was on parole at the time for another robbery, and a dropped $20 near the crime scene led police to investigate. The two men were located two days later and a search of their car turned up a knife, which tested positive for the chemical DNA.
Sentencing Sttorm, Judge Rauf Soulio noted the impact the men's actions had left on the female employees and patrons at the hotel.
"The employees have experienced anxiety, anger and difficulty in returning to their work. One said that she is fearful of young men as a result of the offending and becomes nervous when anyone raises their voice in her presence.
"The customers spoke of recurring nightmares, problems sleeping, feelings of helplessness and isolation. Your behaviour was threatening and frightening."
Andrew Taft, director at DNA Security Solutions, which makes the Guardian product, told PubTIC the company's goal has shifted somewhat from fix to prevention, largely motivated by the idea of keeping employees from going through these ordeals.
"We originally used DNA Guardian to catch offenders, but realised how good a deterrent it is," he explains.
"Although our greatest success has been reducing armed robbery for pubs and clubs across Australia, occasionally criminals don't see the warning signs."
In sentencing, Judge Soulio noted Brown's sincere apology to the victims and attempts at drug rehabilitation in prison, but concluded a heavy sentence was appropriate, ordering six years five months be served for the armed robbery, and a further two years one month unexpired parole for the previous offence. Brown will serve four years two months before eligible for parole.
"I am concerned that you have spent a great proportion of your young adult life in prison," said Judge Soulio.
*DNA Security Solutions is a patented and proudly Australian company with unique benefits for security in any business handling cash and at risk of robbery.
VIDEO: Darren Williams – former Safety & Compliance Manager for Redcape Hotel Group