In a market probing for opportunity, Australia's biggest pub landlord is testing the waters with one of its prized ALH-leased properties, Paddington's Berwick Hotel.
The ASX-listed ALE (ASX: LEP) holds a portfolio of 86 properties across the five mainland States, exclusively leased to Australian Leisure & Hospitality (ALH).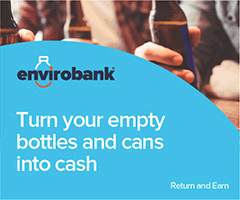 The combined value of the portfolio tops $1bn, at a weighted average cap-rate of 5.14 per cent, which has tightened over 100 basis points during the past few years.
In the wake of continued low returns on money markets, ALE's share price has swelled to 250 per cent of the lows of 2010/11, as equity markets continue to see value and potential in hotel assets backed by blue-chip tenancies such as the triple-net long leases to ALH.
Meanwhile, Victoria's passive investment market continues to tighten, although the sub-six per cent average yields being seen are still part of the movement seeing the Australian hotels market as one of the best performing property asset classes*.
The disconnect between appraisal convention and market opportunity sees ALE's share price significantly outstripping its NTA (Net Tangible Assets), the current price of $4.85 per security representing around 150 per cent of the sum of its parts.
Managing director Andrew Wilkinson told the AFR it was a good time to sell, and that the "Melbourne market is a good one to put the better properties up for sale in". The Berwick is tipped to fetch around $25m.
ALE has not bought a new asset in a decade, and beyond a small non-core sale in 2014 has not divested any assets since its sell-down of 17 venues in 2009/10.
Located on a sprawling 4,166sqm block, the Hotel features a bar, bistro, beer garden, gaming facilities and 50-space carpark. It is leased to ALH until late 2028, with four further 10-year options.
Berwick is within the municipality of Casey, deemed one of Melbourne's fastest-growing districts, around 45 kilometres from the CBD.
ALE has engaged CBRE Hotels' Daniel Dragicevich, Scott Callow and Justin Dowers to market the asset, likely to fetch even sharper cap rates than the recent big passive freehold sales of the Beach Hotel and Clovelly Hotel – both leased to privately-owned operations.
"Typically, hotels with the blue-chip tenant covenant of ALH trade at between 100-150 basis points sharper than those with private tenants," replied CBRE national director, Dragicevich.
"ALH-leased properties have actually been in very short supply in recent times, so a keenly fought sales campaign is expected."
Sale of the Berwick Hotel freehold will be via a Tender process.
*For a detailed analysis of Australia's pub real estate market in 2017, see this month's PubTIC Magazine.