The southern hemisphere's largest gaming expo will now have its own newspaper reporting on news across the three days in August.
The Australasian Gaming Expo (AGE), operated by the Gaming Technologies Association (GTA), is free to hospitality professionals, and this year will run from 15-17 August in the spanking new ICC Sydney.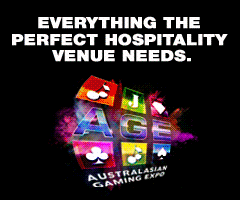 AGE Today will feature local and international news on the gaming industry, as well as information about events on each day of the Expo.
It will be published by Intergame Limited UK under guidance by David Snook, who has been reporting on the gaming industry for over 20 years, and produces a similar publication for the ICE Totally Gaming exhibition in London.
Physical copies of the paper will be available to visitors at the entrance, plus an online version will be available through the PageSuite app.
(mockup only)