A man has been charged and two remain in hospital following a rampage at the Rocksia Hotel in Arncliffe where an evicted patron returned to seek revenge with a knife.
A 37-year-old local man came to the Feros Group's Rocksia late on Saturday night, and purchased a number of drinks over two hours. Although showing no obvious signs of intoxication he began pestering another patron and was denied further service.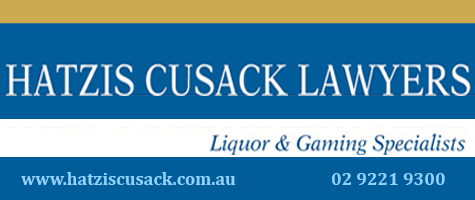 Not long after, the man got into an argument with a group when they refused to help get him another drink, and he was asked to leave, which he did without incident.
Contrary to media reports emerging about the night, there was no brawl and the venue was not crowded, with only around 30 people inside. Security was proportionate to the patron numbers.
The man is reported to reside in Wolli Creek, around three kilometres away. It is not known if he went there, but shortly after leaving the hotel he returned, telling security he had left his jacket inside. While security was distracted, he snuck back in – in possession of a knife, described as around 30cm long.
He went straight to the trio he previously clashed with, stabbing one twice in the chest and twice in the stomach. A second man attempted to intervene and was also stabbed twice in the chest. The third man attempted to get the knife from the crazed man and sustained a serious wound to his hand.
The offender then fled the scene, dropping the knife.
A number of patrons gave chase and overpowered him in a nearby park. The alleged perpetrator is said to have sustained "some facial injuries" in the apprehension.
Emergency services arrived and police established crime scenes at the Hotel and the park.
"What we can establish is the victims and offender are not known to each other," reported Acting Inspector Sergeant Shane Gemmell.
"We do encourage members of the public to follow at a safe distance and call police, however last night they did a good job in arresting the offender. They are Good Samaritans who have done a great job."
The three men, aged 39, 40 and 47, were treated at the scene by paramedics before being taken to St George Hospital. Their injuries are not believed to be life-threating. Two remain in hospital in stable condition, while the man with the hand injury has been released.
The alleged offender was taken to Royal Prince Alfred Hospital for treatment, He was transferred to Kogarah Police Station on Sunday morning, where he was charged with: wound with two counts of intent to cause grievous bodily harm, assault occasioning actual bodily harm and common assault.
"The guy was originally just annoying some customers, so we cut him off," Chris Feros told PubTIC.
"He got a bit pissed off when another patron wouldn't buy him a drink, so we threw him out and he left without a fuss. Security didn't pose him as a threat and he snuck back in and stabbed these guys.
"His behaviour was not normal."
The man was refused bail and was due to appear at Sutherland Local Court today (Monday 17 July).