Lion's West End Brewery has undertaken a major two-year expansion of the landmark site, bringing big production increases and a shining commemoration to the brewery's history.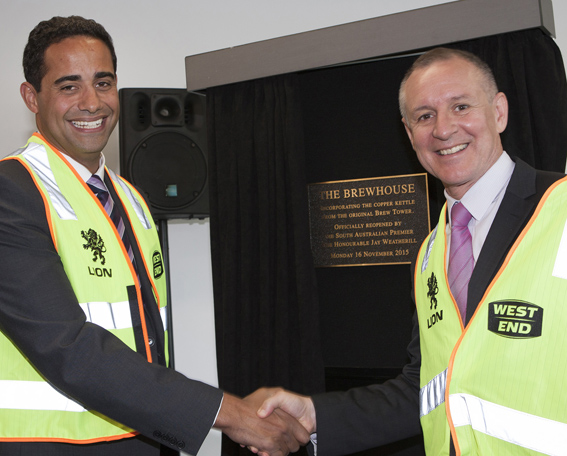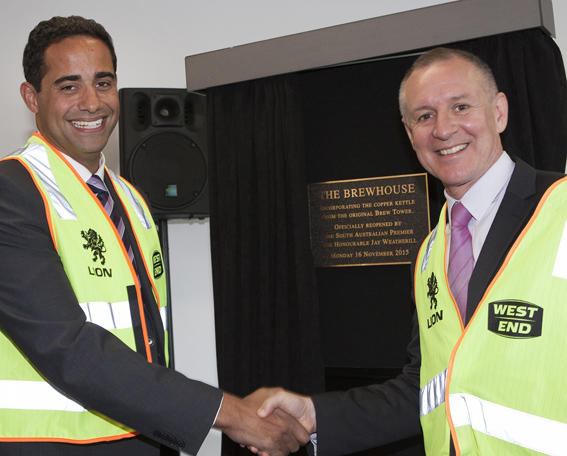 The $70 million investment into South Australian beer and cider production was officially unveiled Monday by South Australian Premier, the Honourable Jay Weatherill, and West End Brewery director, Idris Jama.
The expansion allows the 1859 brewery site to now produce around 120 million litres annually, but also with increased flexibility and versatility that will improve its response to production demands.
But more visually representative of the anticipated future is an ornamental nod to the Brewery's past: the restoration of a copper kettle owned by the company since 1938, now prominently displayed and visible from outside.
Lion told PubTIC the new operation brings a considerable supply shift into play, which it sees as important in the dynamic market of beer varietals.
"Prior to the refurbishment, West End Brewery focussed primarily on our largest beer brands.
"Following the investment, the Brewery is now one of the most agile and flexible in the Lion group, with the capability to make smaller brews, new innovations and our cider range.
"This allows us to meet the evolving demands of our customers and consumers under tight timelines."
Premier Weatherill commended the project, lauding the brewery's reputation and the significance of beer in SA's repertoire.
"South Australia's reputation for great local produce doesn't stop at food and wine – we have some of the best beers in the country, made right here in our state.
"We welcome Lion's continued investment in the state through the upgrade to the West End Brewery and the Brewery's continued support of our local community."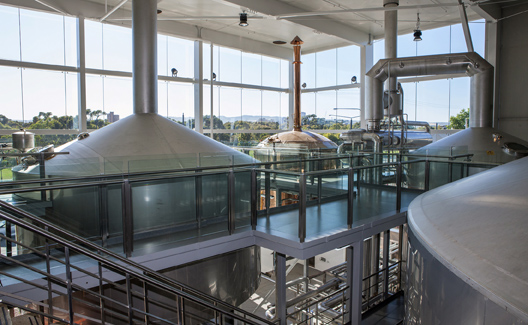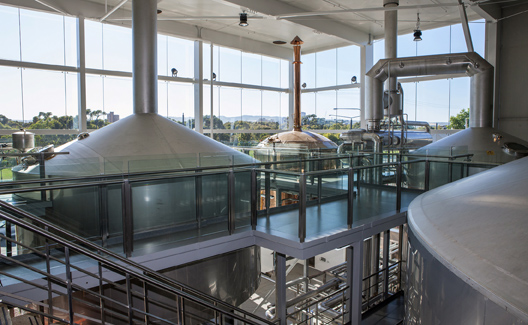 West End Brewery produces a range of Lion beverages. In addition to South Australia's favourite beer, West End Draught, it brews Hahn and Toohey's, and Irish beers Guinness and Kilkenny.
Installation of a world-class cidery at the site means it can now also act as "the hub of Lion's growing cider portfolio" and brew James Squire Orchard Crush, 5 Seeds and Kirin ciders for national distribution.
West End is a product out of the South Australian Brewing Company, formed in 1894 out of the 1888-established South Australian Brewing, Malting, Wine and Spirit Company, which later sold off its wine and spirits business.
Production was mainly out of the original West End Brewery in Adelaide, where it remained until 1980.
The new Brewery will open to the public this coming Monday, 23 November, with tours running every Monday, Wednesday and Friday. www.westenddraught.com.au/news-offers/brewerytours