The freehold of Adelaide's stunning Sarries and offices have come to market, as the city welcomes widespread development.
The landmark corner Saracens Head hotel, known as Sarries, has stood on Carrington Street since 1873, the elegant two-storey stone pub and lacework verandas a well-known figure in the Adelaide CBD, popular with suits and students alike.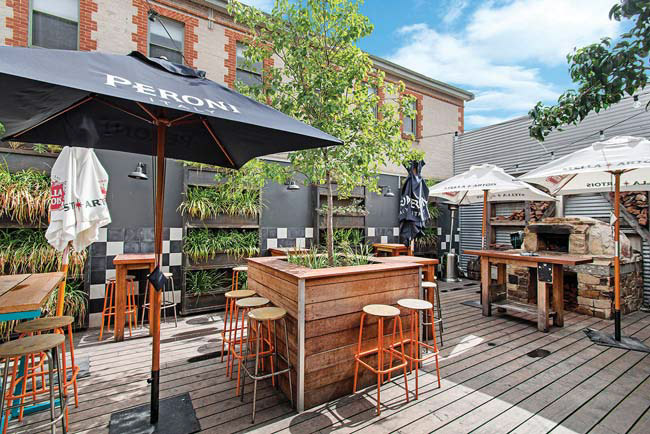 Freeholders the Warming family, through their company Warcar Finance P/L, have listed the asset with McGees Property's Rory Butterworth, showing price guidance of $3.4 million.
The Hotel operation is currently leased out to the Bloody Mary Group, mid-way into its first 5-year option on the original lease, with seven further five-year and a two-year option remaining.
The current rental income from the Hotel is $175k per annum.
The adjoining office spaces are presently rented month-to-month for $40k per annum, but will be vacated on or before settlement.
Minutes' walk from Adelaide's Veale Gardens and Central Market, Butterworth believes the Hotel will benefit from the large-scale commercial, retail and residential development going on in the immediate locality.
The nearby Hotel Wright was bought by Chinese investors in 2016, and is now the site of approved plans to build an 18-storey office tower.
"The ground floor hotel tenancy is an excellently presented business, with a long-term lease and experienced operator in place," says Butterworth.
"The first floor office accommodation is in good condition and offers the astute investor the opportunity to either lease or occupy this area."
The Saracens Head title is for sale by Private Treaty.