The 'us & them' split between publicans and government festers, with a Minister branding venues' attitude toward RSA violations and penalties a mere "cost of business".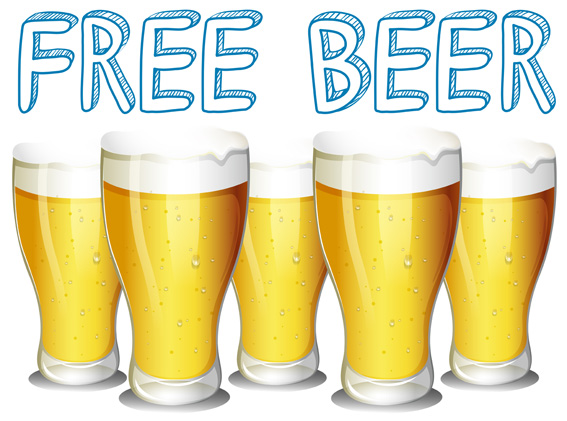 The NSW Office of Liquor Gaming & Racing (OLGR) today issued a release warning licensees it will be further targeting "Irresponsible alcohol promotions".
But yesterday, the Daily Telegraph ran a story of pubs and bars across the State "encouraging reckless alcohol consumption". The story highlighted the fact that irresponsible promotion or service risked fines of $5,500 and 'strikes' under the State's disciplinary scheme for licensed venues.
Member for the Greens, John Kaye, told the Telegraph tougher measures should be taken and that "penalties are seen by most publicans and licensees as nothing more than a cost of doing business".
PubTIC contacted the Minister's office, hoping for clarification on the notion that licensees flaunt the law and merely factor in consequences as par for the course.
"I stand by my comments in the Sunday Telegraph," the Minister replied.
Both yesterday's story and today's release from OLGR specify that the department oversaw 101 investigations into irresponsible promotions in FY15. There are several thousand licensed venues in NSW.
From the investigations, 44 venues were forced to "scrap or modify" the promotions, with "the remainder resolved satisfactorily".
Arguably the worst of all the "modified" results was a Taree Hotel selling vodka-infused gummy bears and cocktails featuring semi-clad Barbie dolls had those offers forcibly removed on the basis of their potential appeal to minors – who are not allowed in the area.
OLGR's Anthony Keon, director of compliance & enforcement, offered some realistic perspective on the situation.
"All licensed venues are required to serve alcohol responsibly in a safe and well regulated environment and we will continue to target the small minority of venues that promote reckless drinking and intoxication for the sake of profits.
"We are not about stifling business innovation or healthy competition but setting clear expectations for the conduct of liquor promotions, which can significantly influence how patrons consume alcohol and behave on licensed premises."