The famous Hotel Barkly has sold to husband and wife operators Dragon's Door P/L and will continue its key role in St Kilda's renaissance.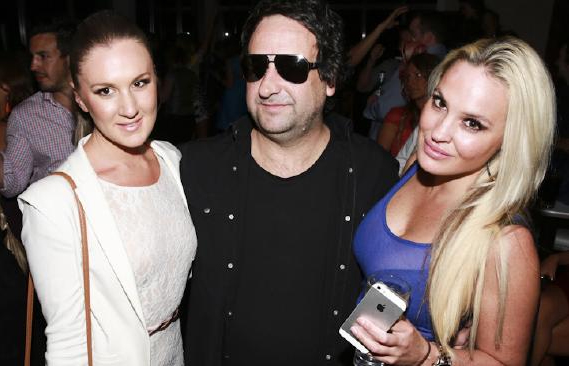 The 1853-built Hotel Barkly has become known as a stalwart in Melbourne's pub scene under previous owner Simon Lennox, frequented by celebrities and sports stars, particularly to the hugely popular Sunday afternoon sessions.
This era came to a close on the first weekend in October, as Lennox departed for incoming owners Belinda and Campbell Usher, who purchased through Colliers International's associate director Guy Wells after looking for a new home for their Dragon's Door business for more than a year.
Belinda says the opportunity to be amongst the area's evolving lifestyle suited them perfectly.
"We always want to ensure that the business and service we provide benefits the locals," she said. "To be a part of the St Kilda community as it experiences a new age of revitalisation, and to also ensure that the story of the Hotel Barkly continues – that's what captivated us."
The couple have been working in pubs for over two decades. In October 2015 they sold their Fitzroy Beer Garden venue in Gertrude Street, which they opened back in 2005 as Sentido Funf, before a re-brand in 2012 to suit the changing market.
They admit they have undertaken a big challenge with the purchase of the three-level Barkly.
The street level public bar has been renovated, and will continue its appeal for sports and events, accompanied by a fresh seasonal bistro menu. The Hotel's rooftop offers views of the grandeur of St Kilda, and will serve largely as a function and corporate event space.
Beneath the streets is what the Dragons are calling their 'hidden secret'. Barkly & Grey in the basement level has been adorned in "gothic gilt with an urban street edge" and makes another offering for private parties and tailored use.
"Some people have questioned our sanity of taking on a project of this scale, but Bee and I couldn't wait to take it head on!" says Campbell.
"We are playing to our strengths. I always want to provide people with a pub that retains that authentic Australian identity, and Belinda loves spoiling people with events that are unforgettable."