Universal nightclub in Bendigo is for sale, offering potential for seven-day trade and an expanded offering, with a rare 5am licence.
The nightclub opened in the late 90s, licensed to hold 500 patrons. Widely known as Universal on McCrae Street, it is one of only three premises in the precinct to hold the late licence, and is a mainstay of Bendigo nightlife.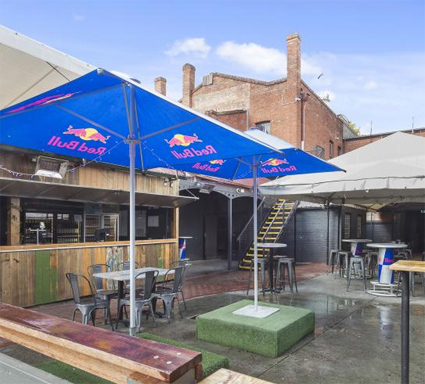 The multi-floor venue boasts four separate bars, 'VIP seating', a huge beer and smokers' garden, and enviable reputation for its star-studded line-up of Australian and international DJs – but only trades four days per week.
It has been in the hands of the same private owner since 2004, who this month has put it to market through Ray White's Mitch Balnaves and Rory Somerville, with enquiries required to submit a non-disclosure agreement.
The marketing offers that the venue comes with "an experienced manager and an established hardworking team" that manage operations in the absence of the owners.
Already well-equipped as an entertainment venue, the business is ripe for exposure into other revenues.
"If you were looking to do a pub, it would be pretty easy," says Balnaves. "If you put a kitchen in you could easily do meals, subject to Council approval and everything.
"Upstairs you've got spare rooms as well, that you could potentially turn into beds."
The NDA means neither the buying price nor terms can be openly disclosed, but Balnaves did confirm the lease was for "a reasonable length of time".