After heading to market as a vacant possession to optimise the buyer pool for its potential redevelopment, the storied Retreat Hotel has been bought to stay a pub for a long time yet.
Listing in January, the modest Retreat is a local landmark in suburban Abbottsford, around four kilometres out of the Melbourne CBD – an area seeing widespread development and residential density increase. It holds Neighbourhood Residential Zoning (NRZ) that could see construction up to around 10 storeys.
The 1915 pub was the former set of the long-running 70s drama The Sullivans, set in post-war Victoria.
When the 15-year tenant retired around a year ago, freehold owners the Fermanis family determined to operate it themselves for a while, and while it was listed as vacant to increase appeal to developers, Noel Fermanis told PubTIC he would like to see a publican make it work.
On 2 March it went to auction, following a campaign through CBRE Hotels' Will Connolly and Scott Callow, drawing heavy bidding from three interested parties.
Topping the offers was publican Bill Toohey, freehold owner of the nearby Laird Hotel in Collingwood.
Having started work in pubs the day after his 18th birthday, before earning his trade and building a successful business in plumbing, Toohey plans to lease the operation, and is very happy to have saved another Victorian pub from demolition.
"It's got a nice feel, a bit of history to it, and it's in a great location," he says. "I think it's going to be a good quality restaurant-slash-hotel, if I can establish it and get someone in there."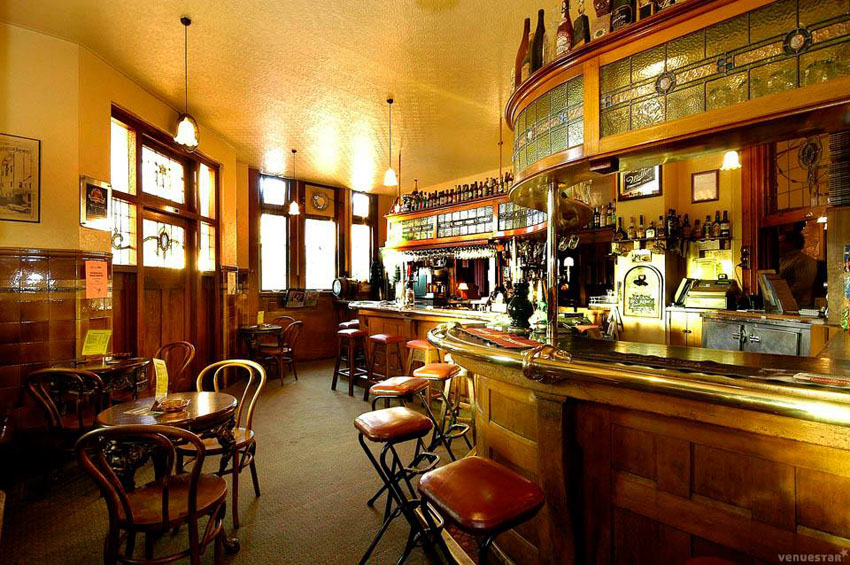 Amid controversial and sometimes outlawed destruction of too many of the State's unprotected old hotels, and the relentless influx of small bars and low-barrier competition, Toohey believes the perpetuity of pubs will always persevere in the end.
"There's going to be some slow times, but they'll always come back as assets to have, both for the owner and the tenant. I would like to buy more, to be honest, but often they're going for their real estate value to build a five-storey apartment block.
"But this one – not a chance in hell, because it's staying as a hotel … going to be there for another hundred years.
"I think what will happen with inner-city ones like I have now, and might manage to get down the track, they will become really valuable to the community.
"People don't realise how much they'll miss them when they're gone."
Victoria's tightly-held freehold market has continued to lead the charge in real estate yield contraction, and agents believe it will draw more vendors out this year.
"We were confident in the lead-up to auction day that our successful bidder would be one that would want to own and operate the hotel themselves, or like Bill, who wishes to release and retain the freehold property as a strong investment," said Connolly.
"The sale of The Retreat Hotel is the first of what we believe will be a consistent supply of inner-Melbourne opportunities for 2018, as the market's appetite continues to surge."