The brothers Thorpe have reworked the legend of the Oxford Tavern, bringing a fresh return to its taboo times, and uber-local flavour to the inner-west.
News emerged in January that brothers Josh and James Thorpe had taken up AVC's operation of the Oxford Tavern, in Petersham.
A classic working class local, for decades The Oxford chugged along as a bar offering scantily-clad waitresses and performers to a predominantly flouro-donned patronage.
Jaime Wirth's Drink n' Dine acquired the tired pub and engineered an offering that captured its dive-bar persona and turned it into a hipster haven of craft beer and tasty menus. 
In early 2016, the rapidly expanding Dixon Group, now Australian Venue Co (AVC), wholly acquired Drink n' Dine, comprising The Oxford, Norfolk Hotel in Redfern, and Forresters in Surry Hills.
The pub had developed a name for its over-sized double-chamber BBQ smoker, sending olfactory invitations through the neighbourhood.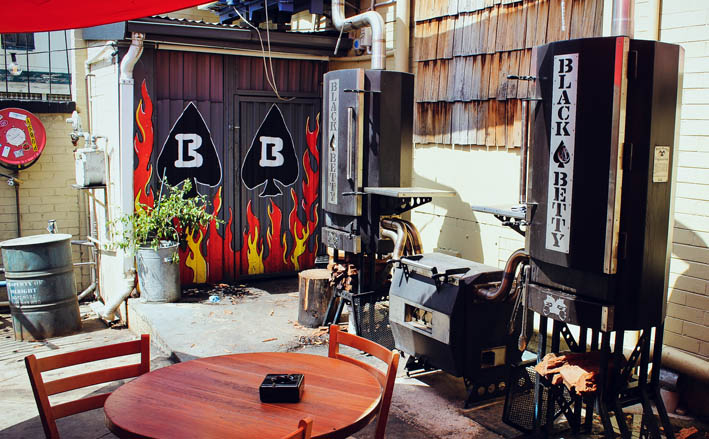 Since taking the reins, the Thorpes have "spent quality time" at the bar, getting to know the local community.
Reportedly "inspired by [its] rich and colourful history" they have now executed a refresh – leveraging local input with sometimes dubious memories to offer a space tuned to the region.
"The inner-west in general is a hub of creativity," says general manager Jenna Phillips. "On any given day you can find somewhere doing anything from bands to a drag show to a spoken word showcase. It has endless opportunity for people to just be who they are and support one another."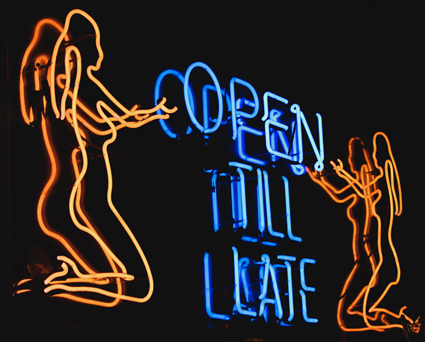 To this end The Oxford is triumphantly reintroducing free live music sessions every week, and "wild" weekend parties.
Bringing beer fervour from their Darlinghurst mecca The Taphouse – recent winner of Time Out's Best Beer Bar 2019 – the line-up will be exclusively from locally-owned, independent breweries, even focusing on 'hyper-local' brews made within five kilometres.
The taps will be an ever-changing mix of seasonal brews, local favourites and limited releases through the 13 fonts, soon to be 16. In time the brothers hope to install a micro-brewery in the pub for a Thorpe label, destined to create "ridiculous, commercially unviable beers" that taste amazing.
The spirits are also going local, racking White Light vodka, Rum Diary spiced rum and Triple G gin in the speed rail. There is a menu showcasing Aussie garden gin twists, and one featuring several takes on the classic Spritz, and cocktail jugs made from PS40 sodas and local booze.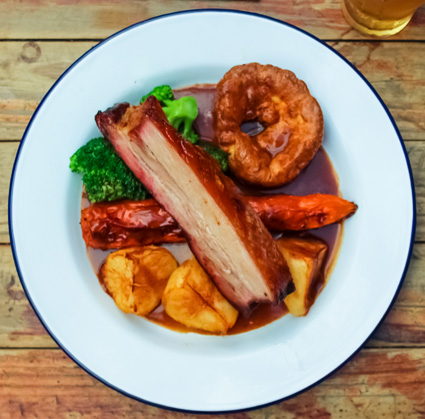 The smoker will be the hot star of the dining menu, now spearheaded by head chef Neil Mudie, who specialises in smoking meats and will be doing his thing to 200kg of meats each weekend, starting as early as 4am to ensure the 10-12 hours cooking time.
This will include the introduction of The Taphouse's much-loved Sunday roast, with The Tav's BBQ twist, serving up smoked brisket or pork belly with roast vegetables, lashings of gravy and a Yorkshire pudding, with $12 Bloody Marys on the side.
Acknowledging the vegan movement, Thursdays are meat free in the smoker from 6pm.
And every Friday night, it will be free entry to live music event 'No Hat No Play', giving way to 'That's Hot' dance parties on Saturday nights.
On the radar are some "minor renovations", and the plan to launch Petersham Markets within the hotel, slated to be a space to support local artists and craftsmanship. Phillips says it's all part of the picture of The Tav and Petersham.
"We want to encourage this as much as possible at the new Tav; no smoke and mirrors, just honest booze, great food, great music and a variety of events that are inclusive of all in the community."