NSW Liquor & Gaming is inviting stakeholders to submit ideas on the State's Local Impact Assessment scheme, ahead of a pending review.
For nearly a decade the NSW regulator has exercised the Local Impact Assessment (LIA) system as part of Government's wider control over the movement and concentration of gaming machines.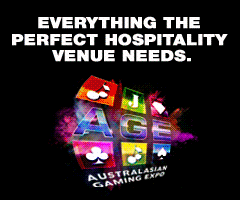 The LIA sees local government areas classified into one of three bands, based on existing density and expenditure, and socio-economics. Venues seeking gaming machines must apply to the NSW Independent Liquor & Gaming Authority (ILGA), and usually undertake an LIA.
"To approve extra gaming machines in areas with higher risks of problem gambling, the ILGA Board must be satisfied that concerns arising from consultation have been appropriately considered and that any increase will positively impact the local community," explains Liquor & Gaming NSW Deputy Secretary Paul Newson.
Liquor & Gaming will be conducting a review into the continued efficacy of the scheme, and Newson reports it will consider if assessing community impacts should continue at the local government level – or if there could be a new measure of 'local community'.
The broader mandate comes as the Federal Government acknowledges the rising prevalence of online gambling, allowing anyone with a smartphone and credit card to enjoy casino-style gaming – including poker machines – and other sophisticated betting systems.
The new National Consumer Protection Framework includes a ban on gambling advertising during sporting events before 8:30pm, and several measures to assist problem gamblers, such as denying connection between wagering providers and lines of credit, and the establishment of a national self-exclusion register by September this year.
A spokesperson for AHA NSW told PubTIC a review of the system is certainly logical.
"We welcome the review of the LIA scheme. The current scheme has been operating for eight years and over this period 5,213 gaming machines have been removed from operation in NSW through forfeiture.
"It makes sense to review the scheme to ensure it continues to meet the objectives of the Act."
To view a discussion paper and find out how to make a submission, visit:  http://www.liquorandgaming.nsw.gov.au/Pages/public-consultation/community-consultation/local-impact-assessment-review.aspx