ILGA has handed down a Strike to one Sydney licensee and a 10-year ban to another, over "blatant disregard" for RSA, and the sexual assault of a female employee.
Chris Chang, licensee of a Korean restaurant in Sydney's CBD, is facing disciplinary action over an incident on 11 October last year.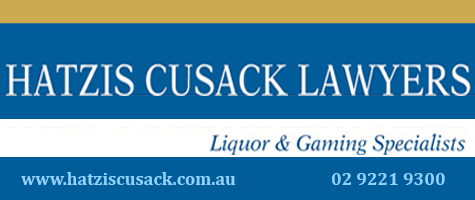 Police attended around 1:30am to find an unconscious woman outside the venue beside a pool of vomit, near an unconscious male covered in vomit.
The pair were part of a group of two females and three males celebrating a birthday at Haru Fusion Soju Lounge, where they were collectively served up to 86 standard drinks of soju* over six hours. 
CCTV footage appeared to show a female staff member walk straight past a male patron sleeping at a table, and another of the male patrons fall over.
The woman found unconscious on the footpath had been carried from the venue by two other patrons. The man had been unconscious on the road until he was moved to the footpath by road workers. 
Both were taken to hospital by ambulance.
NSW Independent Liquor & Gaming Authority (ILGA) imposed a strike against Chang, potentially bringing licence suspension or revocation. It is also considering further action against the venue, including winding back its trading hours.
"It is almost beyond belief that venue staff could serve such a large amount of alcohol to a group of five patrons and not take any steps to avoid extreme intoxication," said Authority chair Philip Crawford.
"The fact one of the patrons was passed out on the road highlights the risk of serious injury or death."
Seaduced
The director and former operator of a Sydney Harbour party boat company has been banned from the liquor industry for ten years.
On 15 December 2017, Paul Cordeiro was convicted in the NSW District Court of the offence of sexual intercourse without consent.
The victim was employed as a casual hostess serving food and drink on charter cruises operated by Sydney VIP Boat Charters.
ASIC records show Sydney VIP Boat Charters is registered to Access Private Equity, with sole company director being Cordeiro. The company has three cruise boats registered. 
The court found Cordeiro had sexually assaulted the woman while she was asleep, on the boat Seaduced. He was convicted of sexual intercourse without consent, and sentenced to three years and six months jail, with non-parole period of two years and three months.
The vessel ceased to be a licensed premise on 28 June 2018 when its licence was cancelled due to non-payment of fees.
Cordeiro submitted to the Authority that an appeal had been lodged over his conviction, requesting decision on the Complaint filed against him be deferred.
ILGA declined to defer the decision, last week banning him for ten years from holding a licence, being the approved manager of licensed premises or being the close associate of a liquor licensee in NSW.
New Gaming Regulations now in effect
NSW Liquor & Gaming has also announced that the new Gaming Machines Regulation 2019 came into effect 1 September 2019, replacing the Gaming Machines Regulation 2010.
The regulations introduce only minor changes, in predominantly administrative matters. They follow public consultation by the regulator.
Display notice requirement
The failure to display Sign 4G, incorporating three required items of information, will be treated as a single offence; it was previously unclear whether this should be one or three offences.
Clocks in gaming areas
It is no longer a requirement to provide a wall clock in gaming rooms, due to their proliferation on gaming machines and mobile phones.
This also reflects evidence that clocks hung in gaming areas have little impact on harm minimisation.
Changes coming to signage
The current player information and harm minimisation messages have been discontinued, to allow ILGA to efficiently change and approve the content of messages, to ensure they are "fit for purpose", and reflect current research and industry best practice. Existing messaging, signage and processes are to stay in place until ILGA advises of any approved changes.
.
*Soju is a clear distilled beverage originating in Korea, usually consumed neat, with alcohol content varying from around 16-53 per cent by volume.