The AHA|SA and hotel industry came together this week to celebrate outstanding facilities, initiatives and hospitality at the state's 2023 Awards for Excellence.
More than 900 people gathered at the Adelaide Entertainment Centre on Tuesday night in celebration of the accomplishments of South Australia's hotels, hosted by Will Goodings.
The awards spanned 42 categories, covering drinks, foodservice, presentation, accommodation, entertainment and more. Guests at the event enjoyed entertainment from Hot Dub Time Machine.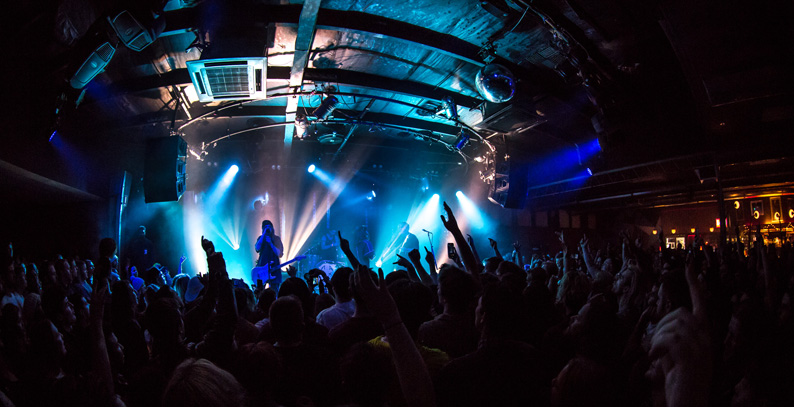 Amongst the winners, several hotels stood out and claimed top honours in their respective classes.
Duxton Pubs Group's Cremorne Hotel in Unley won the coveted title of Best Overall Hotel – General Division, as well as Best Bar Presentation & Experience – Metropolitan, and Best Bistro Casual Dining – Inner Metropolitan. The Hotel reopened from a transformative renovation late 2021, embracing a "vibrant and casually elegant" ambiance.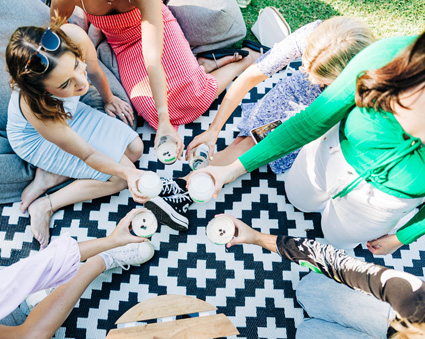 McLaren Vale Hotel claimed the regional equivalent, Best Overall Hotel – Country, as well as Best Redeveloped – Country, in recognition of the impressive reworking of the historic 1850s hotel.
It also won the W.T. Spurr AO Award for Tourism & Regional Promotion, in acknowledgment of its contribution and promotion of the McLaren Vale region.
The title of the best Redeveloped Hotel – Metropolitan was shared by the Kent Town Hotel and the Clovey.
In the Accommodation awards, Mount Lofty House found its way into Best Overall, and the Hotel's guest relations manager Christopher Speck also picked up Employee Excellence in Service – Accommodation Division.
Three more hotels were inducted into the Hall of Fame, after winning their categories for multiple consecutive years. Joining the Awards legends were the Warradale Hotel, as Best Sporting Entertainment Venue, the Governor Hindmarsh Hotel, as Best Entertainment Venue, and the Watervale Hotel for Best Innovation, Sustainability & Energy Efficiency Practice.
All this week's winners will progress as nominees in the AHA National Awards, to be held in Adelaide on 27 November.
"Congratulations to the Cremorne Hotel, the McLaren Vale Hotel and Mount Lofty House for achieving best in class in their respective categories, and to all winners of the 2023 Hotel Awards for Excellence," said AHA|SA CEO Anna Moeller.
*
FULL LIST OF WINNERS
DRAUGHT BEER QUALITY: Elephant British Pub
ALL ABILITIES HOTEL — GENERAL DIVISION: Duke of Brunswick Hotel
WT SPUR AWARDS FOR TOURISM & REGIONAL PROMOTION: McLaren Vale Hotel
BAR PRESENTATION & EXPERIENCE — ACCOMMODATION DIVISION: Mayfair Hotel
BAR PRESENTATION & EXPERIENCE — COUNTRY: The Henty, Mount Gambier
BAR PRESENTATION & EXPERIENCE — METROPOLITAN: Cremorne Hotel
SPORTING ENTERTAINMENT VENUE: Warradale Hotel
TAB LICENSED VENUE: V Hotel
ENTERTAINMENT VENUE: Governor Hindmarsh Hotel (The Gov)
RETAIL LIQUOR OUTLET: The Modbury Hotel / The Pickled Duck
OUTDOOR OR NON-ENCLOSED FACILITY — COUNTRY: Port Lincoln Hotel
OUTDOOR OR NON-ENCLOSED FACILITY — METROPOLITAN: 2KW Bar & Restaurant
INNOVATION, SUSTAINABILITY & ENERGY EFFICIENCY PRACTICE: Watervale Hotel
MARKETING & PROMOTION — ACCOMMODATION DIVISION: Eos by SkyCity
MARKETING & PROMOTION — GENERAL DIVISION: Duke of Brunswick Hotel
COMMUNITY SERVICE & SUPPORT: Berri Hotel
DELUXE PUB ACCOMMODATION: Stirling Hotel
MID-RANGE HOTEL ACCOMMODATION: ibis Adelaide
SUPERIOR HOTEL ACCOMMODATION: Atura Adelaide Airport
DELUXE HOTEL ACCOMMODATION: Sofitel Adelaide
LUXURY HOTEL ACCOMMODATION: Sequoia Lodge – Mount Lofty House
BISTRO CASUAL DINING — COUNTRY: Dalrymple Hotel, Stansbury
BISTRO CASUAL DINING — INNER METROPOLITAN: Cremorne Hotel
BISTRO CASUAL DINING — OUTER METROPOLITAN: Warradale Hotel
FAMILY DINING: Belair Hotel
RESTAURANT ACCOMMODATION DIVISION: The Playford
RESTAURANT GENERAL DIVISION — COUNTRY: Watervale Hotel
RESTAURANT GENERAL DIVISION — METROPOLITAN: The Brompton
MEETING & EVENTS VENUE — ACCOMMODATION & SPECIALIST DIVISION — JOINT WINNER: Adelaide Oval and Eos by SkyCity
MEETING & EVENTS VENUE — GENERAL DIVISION: Marion Hotel
GAMING VENUE — COUNTRY: Middleton Tavern
GAMING VENUE — METROPOLITAN: Cross Keys Hotel
REDEVELOPED HOTEL — ACCOMMODATION DIVISION: HotelMOTEL
REDEVELOPED HOTEL — COUNTRY: McLaren Vale Hotel
REDEVELOPED HOTEL — METROPOLITAN — JOINT WINNER: Kent Town Hotel and The Clovey
CHEF OF THE YEAR: Adelaide Oval – Philip Pope
EMPLOYEE EXCELLENCE IN SERVICE — ACCOMMODATION DIVISION: Mount Lofty House – Christopher Speck
EMPLOYEE EXCELLENCE IN SERVICE — GENERAL DIVISION: Alma Hotel, Willunga – Daniel Hall
HOTEL INDUSTRY RISING STAR: Penneshaw Pub – Renee Daniell
OVERALL HOTEL — ACCOMMODATION DIVISION: Mount Lofty House
OVERALL HOTEL — COUNTRY: McLaren Vale Hotel
OVERALL HOTEL — GENERAL: Cremorne Hotel