Business titans Arthur Laundy, John Singleton, Mark Carnegie and Robert Whyte have put to market their iconic Manly beachside pub, The Steyne.
The one-off partnership banded together to buy the big landmark hotel in 2010, working to revise its image and leave behind its party-hard reputation of the 90s and naughties.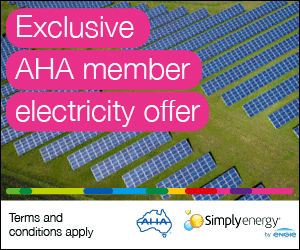 Originally built 1859, the building was remodelled in 1936 by Tooth & Co. It stands on a generous 1,948sqm overlooking magnificent Manly beach – recently awarded No.1 beach in Australia by TripAdvisor.
The three-level brick pub is the anchor of Manly's famous Corso, which turned most of the thoroughfare between the beach and nearby Manly Wharf pedestrian-only in the 70s.
It boasts six bars, two restaurants, gaming room with 30 EGMs, and an entire level of accommodation.
Rooftop bar Henry's accommodates up to 250-pax, with views over the beach and water.
Recognising a hot market and portfolio hygiene, the high-profile owners have listed the high-profile pub through HTL Property Asia-Pacific MD Andrew Jolliffe and national director Dan Dragicevich, who note the rarity of its size, prominence and history.
"We've been very fortunate to be engaged to sell a number of the nation's signature hospitality offerings, but the Hotel Steyne is arguably the most prolific and certainly well-known beachside hotel, with generations of locals and tourists frequenting this noteworthy institution," says Jolliffe.
Labelled AAAA-grade, the pub is on par with the likes of Laundy and Short's Watson's Bay Hotel, Maloney's Hotel Bondi, Cheung's Coogee Bay Hotel, Hemmes' The Newport or Coogee Pavilion, or the amazing Beach Hotel "Top Pub" Byron Bay, which topped up its own sales record in 2017, at $70 million.
Industry sources suggest The Steyne is likely to fetch a figure north of $60 million.
"By their very nature beach and harbourside hotels are part of the fabric and culture of the quintessential Sydney lifestyle," says Dragicevich. 
"And as other landmark institutions have been repurposed and re-birthed so successfully in recent times, we look forward to the next chapter in the Hotel Steyne story."
The freehold going concern of the Hotel Steyne is being marketed via an international Expression of Interest campaign, concluding in March.