Lucky Toowoomba institution the Shamrock Hotel has hit the market following a big refurbishment, as the Lees look to other ventures.
Seona and Wayne Lee bought the large-format pub four years ago and have chipped away at improvements since, unveiling the new Shooters Super TAB sports bar last year. (video below)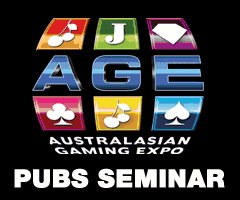 The Hotel counts four bars, restaurant dining, a function space and conference room, gaming room with 39 gaming machines (approval for 45) and a separate entrance, and 32 motel-style accommodation rooms.
The sports bar boasts an array of new widescreen TVs and a new, second TAB 'U-Bet' facility.
After briefly hitting the market earlier this year, it returned this month with an auction pending, scheduled for early December.
But considerable interest in the asset and the short campaign prior to auction prompted the decision to list it through regular sales channels, with price on application.
While no price expectation has been revealed, public record shows it sold in 2013 for just north of $5 million.
It is being marketed by Queensland Hotel Brokers' Ian Hayes, who believes the asset has a lot of potential in the tourism-anchored region.
"The Shamrock Hotel Motel has been transformed into a magnificent entertainment venue for Toowoomba patrons and visitors," states Hayes.
"Renovations to the accommodation was a priority and guests are well catered for with 32 deluxe motel rooms available at the rear of the property."
Information on the Shamrock is available through Queensland Hotel Brokers.