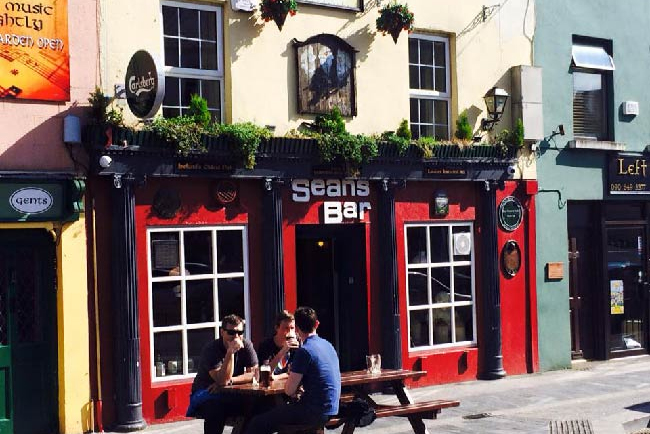 A post-card quaint Irish bar in the town of Athlone is quite possibly the oldest pub in the world.
Holding the Guinness Book of World Records' title to the oldest in Europe, Seán's Bar has kept people fed and watered since it opened as Luain's Inn in 900 AD.
Brothers Paul and Tim Donovan have owned it since 2000 – purchasing it from Sean Fitzsimons, who bought it since 1970 and brought to light its 1000-year-plus history.
A renovation in 1970 revealed wattle and wicker walls dated to the 9th century and some ancient coins now on display at Ireland's National Museum in Dublin.
The Museum is attempting to prove that Seán's is the oldest pub in the world.
Paul Donovan told the Irish Mirror there are challenges in running a thousand-year-old building – such as the custom sloping floor, designed to allow floodwater to drain.
"We can't touch the floor, because it is a protected structure, so we put a new bed of sawdust down every day to ensure it is not slippery in the event of heavy rain."
Seán's has been a tourist mecca for some time, and has seen many celebrities such as U2 gracing its bar.
It naturally showcases its incredible history, even keeping a section of the wattle & wicker wall exposed.