The pride of Moreton Bay kicked up its heels recently, with an all-bucking rodeo for an all-day family entertainment event.
Open just five months, the Sandstone Point Hotel has already stunned the critics, dominating the recent QHA Awards for Excellence as it took: Best New Hotel, a new category for 2015 – Best Outdoor/Non-enclosed Facility, and the major award – Best Overall Hotel.
Boasting a sprawling outdoor area, with lawns stretching down to a jetty onto Pumicestone Channel, owners the Comiskey Group took the opportunity to host a real live cowboy's rodeo.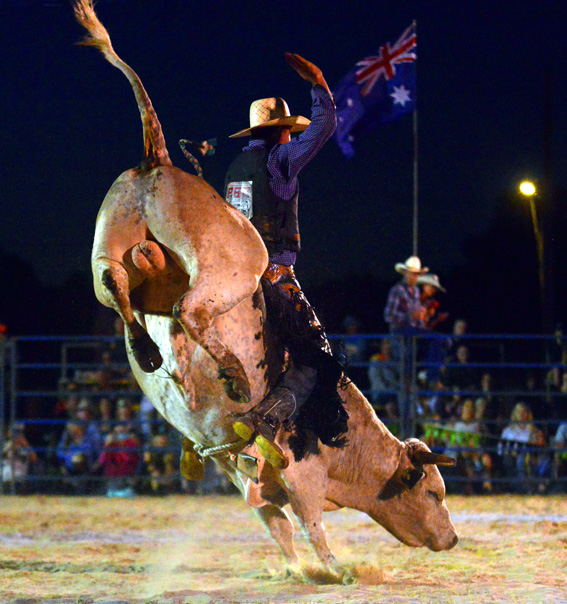 The first event of its kind in the area, the big day attracted over 100 contestants to compete for over $8,000 in prize money. "Cowboy Up" drew big cheers from the huge crowd that attended, and Robert Comiskey says that the community support was overwhelming.
"We were excited to hit the ground running and offer Bribie Island and the surrounds a unique and exciting experience. We are very happy with the results and could not have asked for a better day."
As well as chap-clad cowboys atop bucking bulls and steers, crowds were entertained by live music and performances such as whip-cracking. The cowboys weren't alone riding, with bull, saddle and bareback rides on offer for guests, including 'Junior' bull rides and poddy rides for the kids.
A variety of international food stalls added to the Sandstone's array of offerings, and a Cattlemen's Bar for the adults. Evening saw revellers boot-scooting 'til the early hours in the Country-themed nightclub.