The live-in publican at the Albion Hotel in south-western NSW has lost his licence for five years on appeal for allowing a drunken sex romp in his beer garden.
Allan Francis Ogilvie was present in early 2014 as a woman had sex with two men in the smoking area of the hotel, in front of him and several other men, before walking naked into the bar, bumping into walls. Most of it was captured on CCTV.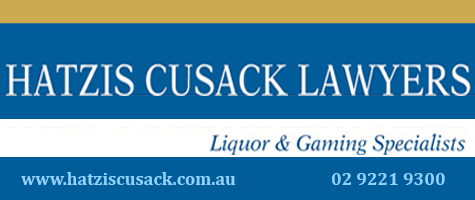 Ogilvie retired from farming and bought the leasehold of the hotel in Finley nearly eight years ago, and lives on the premises.
In November 2015, Independent Liquor and Gaming Authority initially imposed a ten-year ban on him holding a licence for the sexcapades, plus related offences from that night and previously including supplying alcohol outside of trading hours, supplying liquor to an intoxicated person and allowing a drunk person to remain on premises. In total seven offences over April and May, 2014.
Liquor & Gaming compliance director Anthony Keon argued for a strict punishment given the severity and repeat offences.
"The pattern, frequency and seriousness of offending indicates the risk of alcohol-related harm to the community is too great should Mr Ogilvie be permitted to continue managing a licensed premise."
Appearing before Albury Local Court at the time, magistrate Tony Murray issued Ogilvie with bonds for three offences, and fined him $1,400 for the remaining matters, citing his limited means while describing the main event as "disgusting".
But Ogilvie appealed in the NSW Civil and Administrative Tribunal, citing his subsequent compliance, with no further incidents in the following 18 months, and that the penalties were harsh, including being forced to employ a manager and security staff, and the bar now closing at 9pm.
The Tribunal has now mitigated the licence penalty by halving the preclusion time for the publican.
The Albion Hotel is Ogilvie's home, but he will not be licensee again until the end of 2020.