O'HARA'S BRING IN LUNAR NEW YEAR
FRIDAY 16, SATURDAY 17 FEBRUARY
Fairfield Hotel, 1 Hamilton Rd, Fairfield
The Fairfield Hotel will again host its sixth annual Lunar New Year celebrations.
On Friday 16 and Saturday 17 February from 7:00pm the Fairfield Hotel will celebrate the start of the Year of the Dog, with Lion dancers and martial arts displays, and a show of firecrackers that will be set off outside the hotel.
To tie in with Chinese and Vietnamese culture, the Hotel will also be giving out lucky 'red envelopes'.
"The Fairfield Hotel is right in the heart of Fairfield and since we have a lot of Chinese and Vietnamese patrons we like to put on a great event that ties in with their culture and an event that everyone can enjoy," says general manager Viet Phuc Andrew Do.
"Since it's the year of the dog we are calling the celebrations, 'Every dog has its day' because it's a saying that means everyone will be successful or lucky at some time in their life.
"We hope our event will bring good luck and good fortune to all our patrons and we would like to wish everyone a Happy Chinese New Year."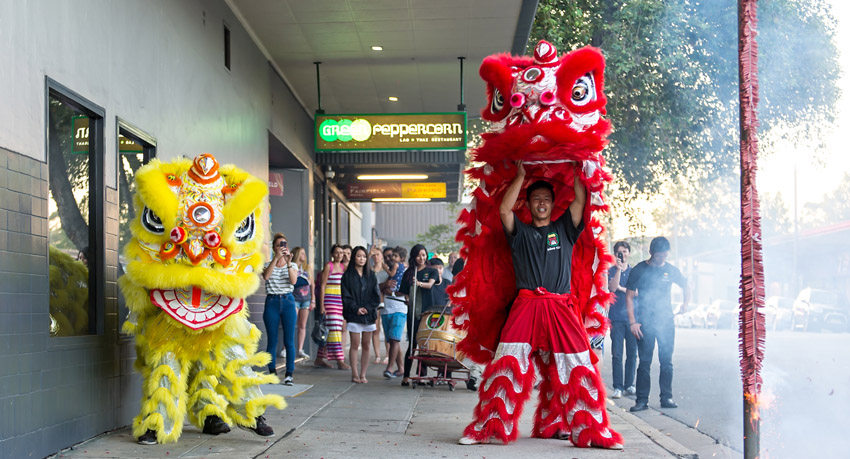 O'Hara Group new entrant the Collector Hotel Parramatta will also be celebrating the Lunar New Year, with Lion dancers and firecrackers from 8:30 on Friday 16 February.
SHORTS WELCOME RETURN OF CRAFTS ON THE COAST
Saturday 10 and Sunday 11 March
Seabreeze Beach Hotel, Cnr Livingstone St & Prince of Wales Ave, South West Rocks
For the third year, the Seabreeze is again hosting the north coast's craft beer festival.
The chosen weekend sees the Hotel transformed into a beer lover's playground, celebrating local and regional boutique breweries and cider makers.
The event this year partners with South West Rocks Chamber of Commerce and Kempsey Shire Council, bringing the 'Live & Local' festival, with local up-and-coming artists to play at several venues around the town, including the Hotel.
The Sunday will see the drinks selection paired with classic pub favourites, using ingredients sourced locally from the Macleay Valley, with fresh oysters on offer.
Entry is free with tasting tickets available to purchase, and the Hotel has a range of accommodation packages for the event.
"Crafts on the Coast brings together craft beer and cider lovers as well as the local community," says Seabreeze Beach Hotel GM Troy de Luca.
"Seabreeze is buzzing with good vibes, live music, great food and ice-cold beer and cider by some of the best brewers in the state."