The dedicated and long-serving Porter family has doubled the footprint of Porters Plainland Hotel with a $7 million development to deliver a dream more than a decade in the making.
The Porter family bought the big Plainland, on a sprawling seven-acre Queensland site, back in 1948. Bob and Julie Porter took over and ran it for nearly four decades before passing the reigns to offspring Michael and Mel, who have been on the job in recent years.
In 2001 the Porters undertook a big redevelopment that included addition of a large front deck, and optimising the pub for casual dining.
Prior to the GFC Bob Porter spoke of increasing the Hotel's accommodation offering, but this was put on hold for some time after the financial crisis.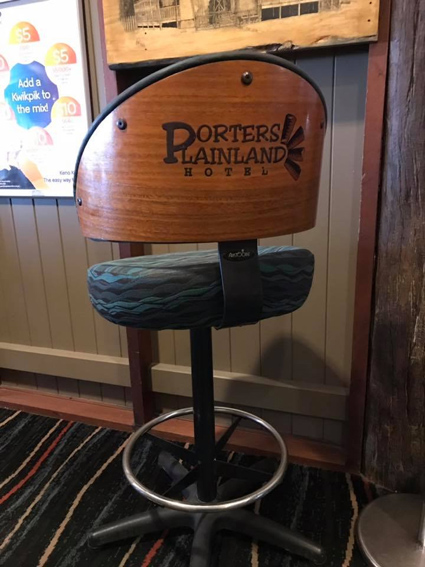 Serious planning began again in 2014, followed by the obligatory DAs and Council requirements, before construction began in earnest around 14 months' ago, adding a new gaming room, versatile function spaces and 16 all-new motel rooms. 
Mel Porter says the additions bring balance and opportunity for the business.
"We've wanted to move into accommodation and functions for a long time," she explains. "We previously ran a bed and breakfast, just up behind the hotel. So we had a bit of experience, but nothing onsite, which is really important – to have it all nicely connected and a seamless flow."
Similarly, the Plainland had been forced to section off areas of the regular pub for event occasions by locals, who were otherwise forced to drive nearly an hour to Toowoomba or Ipswich. The new area comprises a large space for 200-pax standing or 120-seated that can be sub-divided into two or three smaller areas.
"We didn't have any private function spaces and we had a huge demand. Many of our regular customers like to come here for birthdays and family celebrations, and we have already got weddings booked.
"It's a really beautiful space, it's come up really well, and there aren't a lot of alternatives in our area."
Working almost entirely on new additions to the existing structure, the pub was able to trade right through, requiring just one "magnificent all-nighter with a small army of staff and helpers" to relocate the gaming machines into their new home. The old gaming room was then converted into a raised dining area.
A grand opening on the weekend (15 June) saw friends, family and locals gather to see what the third generation of Porter has done with the place.
"We were kind of just building next to the pub the whole time, then broke though the walls in the final week or so … it was a pretty exciting reveal," says Mel.  
"We're delighted with the final result, and very excited."