Australia's music licensing bodies – APRA and PPCA – have released the latest proposal for a simplified one-licence system, but industry is looking to more.
APRA AMCOS and the PPCA are responsible for the licensing of publicly broadcast music in all settings. Within hospitality this encompasses dining, background, dancing, and featured music for entertainment, including DJs and bands.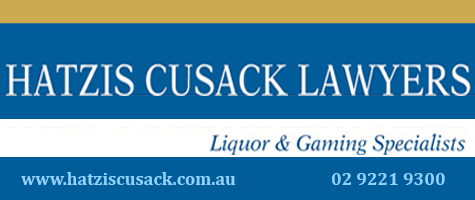 The two entities have long been considering a combined one-licence system, with full support by industry in creating a new, simplified system that is potentially both cheaper for operators and fairer to the musicians being paid for their work.
The new system is under the title OneMusic, and follows the roll out of similar schemes in New Zealand and the UK.
Following an initial plan outlined a year ago, APRA and PPCA have consulted and listened to industry, toward a proposal that better satisfies the concerns of venues. In this they faced competing calls for more customisation versus simplification.
To this end the second draft proposal brings greater differentiation between settings, and more tiers for featured music, with consideration for actual patron numbers. There is a new low-price background option for small operations, and new 'all-in' rate covering all common uses.
The AHA national office has taken a very proactive approach to the subject, discussing many aspects of the complex licensing structure for licensed venues with the organisations – in its capacity as an official collective bargaining authority for the hotel industry.
OneMusic has made good on a request for an online calculator that can help a specific venue determine its own fees, but this is not useful for industry-wide analysis, and behind-the-scenes calculations may still change.
AHA National CEO Stephen Ferguson says they need all the data to make an informed decision, and its absence is a "big issue" so far as they are concerned.
"While there has been some progress on a few of the issues raised by AHA on behalf of our members, there are many still to be resolved before we have a fair scheme in place.
"We are now analysing the latest proposal, but are disappointed that despite repeated requests OneMusic has failed to provide their own modelling, research and analysis."
Citing the significance of the hotel industry to both live and recorded music, Ferguson says the discussion will continue for some time yet.
"We're not rushing toward a solution. A quick result doesn't interest us, we want the right result, however long it takes."
In response, a spokesperson for OneMusic welcomed the hotel industry's involvement.
"The engagement of the hospitality sector with OneMusic to help deliver simple music licensing is essential. We thank the AHA for their continued and passionate investment in the process."
OneMusic offered some case-study information on the new system, but suggests music licensing in hotels is too complex to generalise, instead providing clearer data on nightclubs and dining.
For example, a theoretical nightclub with capacity of 940, operating 104 nights per year, recording 80,000 annual patrons, would currently pay a combined $204.3k for licences to both APRA and PPCA.
Under OneMusic, this falls only 1.3 per cent (to $201.6k) when based on capacity, and by 16.7 per cent (to $170.2k) when calculated by actual attendance.
Even at the cheaper rate, this amounts to $2.13 for every patron through the door. And as door numbers fall, the cost per individual increases.
In contrast, in a dining setting, a theoretical restaurant setting with capacity of 160, open 360 days a year, would currently pay just $4,359 for its music licensing, and now 53 per cent less – $2,100 – under OneMusic.
Assuming two rounds of patrons served per night amounts to actual numbers of 115,200 people per year, equating to just 1.8 cents per person through the door, with the primary difference in the two formats being the volume level at which the music is played.
While industry regularly displays an eagerness to see artists duly paid for their work, the unknowns behind the calculations mean any agreement is some time away yet.
OneMusic Australia plans to launch mid-2019.