A new smartphone App could help both venues and patrons, promising to solve the age-old problem of groups wanting to split their bill.
Groupee is a free App for Android and iPhones, which facilitates payment by groups of up to 20 people, with no fuss and just one transaction for the venue.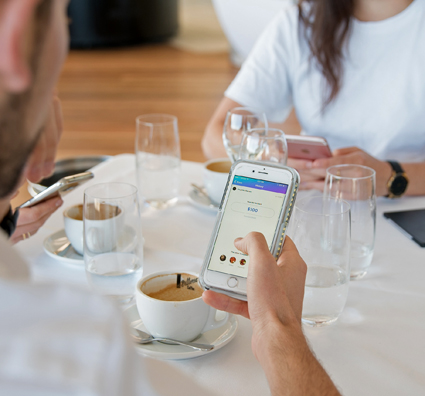 People can download the App to their phone at any time. It is linked to their credit card, similar to services such as Uber.
Venues can register to offer Groupee and be doing so in a few minutes, simply adding it as a payment method to any POS system. No integration with the POS is required.
Groupee charges a simple flat fee structure of 1.5 per cent of transactions.
To pay, someone enters the bill into the App, and shares the bill code with everyone else paying. The server simply verifies the amount and enters the venue's Groupee code and payment is made.
The technology potentially overcomes a very common issue at foodservice establishments, and eliminates the need for account detail-swapping by patrons while reducing cash handling for operators. Just one existing user can prompt a group of instant new users, which may see its adoption spread quickly.
So far over 200 venues have signed up to offer the service to patrons, including big Sydney names such as Catalina, Nomad, Eastern Hotel's El Topo, and Solotel's newly refurbished Paddington Inn.
"Having implemented Groupee at The Paddington Inn, we've experienced how it makes accepting payment from large tables faster and much less uncomfortable," replied manager Chelsea Carter.
"Seeing a table of 19 pay in seconds using the app really showed just how useful it can be."
The Groupee first release splits the cost of the bill evenly between the patrons, but in coming months the functionality will be introduced to allow tailored splits.