Marulan's only pub – the Terminus Hotel – has come to market as its private owners look to exit the industry.
The Terminus is a large-format corner local set on a big 4,713sqm block in the heart of town, just 100 metres from the train station and adjacent to the new IGA-anchored shopping centre.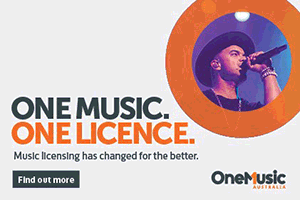 It has been run under management, offering single-service bar, bistro with open fireplace, gaming room with 12 EGMs – all designated non-smoking, a popular enclosed balcony with district views, and seven pub-style accommodation rooms.
More than half of the block is used for off-street parking, offering potential future development.
Last year saw average weekly revenue of more than $31k, generated predominantly over the bar (29 per cent), followed by gaming (22 per cent). The bistro is open limited hours, but contributed 17 per cent of takings.
Marulan is approximately 160 kilometres from Sydney, between Goulburn and Bowral, with current population (2016 Census) around 1,200 residents. It has been targeted for residential growth by the Goulburn Mulwaree housing strategy.
After nearly a decade of ownership, the vendors are dealing with illness and feel it is time to retire – passing the pub to someone who will benefit from the surrounding progress.
They have engaged Knight Frank's Mike Wheatley and Kate MacDonald to market the asset, who note Council's broad strategy for the precinct.
"This plan, paired with two local quarries and a brand new village centre opposite the pub, the stage is set for an outstanding future," suggests MacDonald.
"This hotel presents an owner-operator with a wonderful long-term opportunity in a town on the up and up. With 12 EGM's in a non-smoking room, and an abundance of space to be utilised, there is a mountain of upside to be enjoyed in the only pub in Marulan."
The freehold going concern of the Terminus is being sold via Expressions of Interest, closing Wednesday 22 May.