McCain has released two new chip products into its premium portfolio for commercial foodservice, addressing consumer feedback and evolving preferences.
A research study by McCain in 2018 found customers say the most important elements of the perfect chip are: crispiness, crunchiness and seasoning.
This insight has prompted McCain Edge Cut Fries, which are selected and cut to assist "the perfect crunch" and coated in a blend of seasoning containing paprika, black pepper and onion.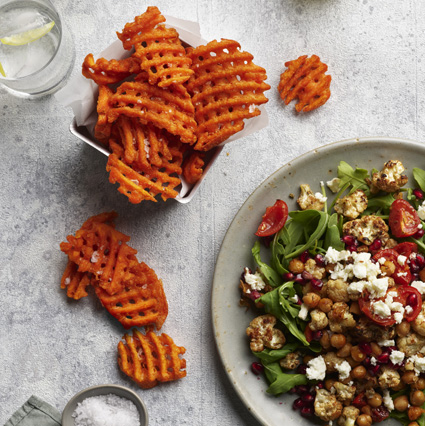 Chip-lovers also weighed in on the perceptions and benefits of sweet potato chips.
This gave rise to the Sweet Potato Cross Trax, shaped in a criss-cross pattern and coated in a light batter to enhance crispiness and flavour.
This non-traditional option works as a stand-alone snack or within a larger meal, and the research suggests patrons like the sweet potato choice.
"In 2018, McCain research found that consumers view sweet potatoes as 'different', which increases perceived meal value and drives guest satisfaction," offers McCain Foodservice Product Manager Alice Briant.
"In that same study, we found that one in two consumers would purchase sweet potato chips if available on the menu, due to the chip's sweet flavour and perception as a healthier alternative to the traditional potato."