The new NSW Civil & Administrative Tribunal (NCAT) has flexed its muscle, yesterday overturning a ruling by ILGA on a key decision on transfer of a hotel licence.
General liquor licensing and gaming matters in NSW are put to Liquor & Gaming NSW (L&G), while more serious issues such as new licences and significant gaming threshold increases must go straight to the Independent Liquor & Gaming Authority (ILGA).
Until NCAT, there was no avenue for appeal on these ILGA decisions unless a point of law was being questioned, and significantly, this the first case before NCAT has seen it overturn a decision by ILGA in late 2016 denying an application.
Gemstone Hotel P/L, proprietors of the Mill Tavern in Young, closed since late 2015, applied to ILGA to divest the dormant hotel licence to an existing Aldi supermarket, for a small footprint packaged liquor outlet in the store.
The hotel licence holds entitlement to sell liquor on-premise and for off-premise consumption, with take-away sales permitted until the state-wide curfew of 11pm. Aldi's application proposed limiting the licence's use to sale of packaged liquor only, none refrigerated, with no consumption allowed on the premises, shorter opening hours and of course, no gaming.
The submission included a petition by nearly 2,000 supermarket patrons from the town of around 10,000 in support of the application, and no submissions were made against Aldi's application.
In December 2016 ILGA denied the application, citing it was not satisfied that "the overall social impact of the licence, authorisation or approval being granted will not be detrimental to the well-being of the local or broader community" (Liquor Act 2007).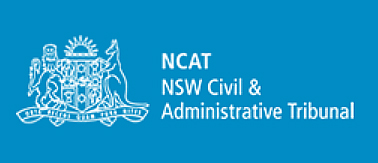 The role of NCAT is to adjudicate decisions by ILGA, pursuant to s 13A of the Gaming & Liquor Administration Act 2007, providing for a rehearing of evidence (as opposed to a new hearing), with discretionary opportunity for new evidence.
Given the same basis for the application, NCAT determined the transfer of the Mill Tavern licence to an Aldi packaged liquor space would not contribute to public detriment, and reversed the ruling by ILGA. Where ILGA had argued Young has a rate of domestic violence 1.2 times the state average, and low socio-demographic, NCAT argued the application would not cause Young to meet the recognised threshold for measurement*, set by BOCSAR.
The inaugural case brings some key points of law and change for the liquor industry, says Tony Hatzis, director at hospitality specialists Hatzis Cusack Lawyers.
"It's a very different approach, and more liberal approach to the questions of harm minimisation, and balancing that against community expectation.
"The first takeaway, I think, is that the refusal was reversed and NCAT substituted a decision to actually approve a licence application. That has to be some encouragement to those who've thus far dealt with rather restrictive decisions.
"Also, it gave a green light for hotel licences to be used for a bottleshop, so it does clear the way for dormant hotel licences to be sold to bottleshop operators to be used in that sense."
Following yesterday's news of NCAT's ruling, ILGA today issued a press release expressing concern for the decision and reserving right of appeal, citing issues of community safety, expressing a seemingly paternalistic knowledge that it knows better than to listen to feedback from the community in question.
Ironically, this embodies an implied bias in direct contradiction to the Authority's argument that it should not be involved in the NCAT procedure, lest its presence be a threat to its image of 'independence' in future matters. This motion was struck down by NCAT prior to the hearing.
The new system in NCAT brings a 'merits review' right of appeal to decisions by ILGA that was previously only possible in cases before L&G, potentially making for better-considered rulings at all levels.
*Research presented by BOCAR found that an increase in domestic violence was observed where concentration reached or exceeded 75 bottleshops or 200 hotels per 100,000 people.