Justin Hemmes' Merivale masterpiece rolls on, with a first class whisky bar and tribute to the group's fashion roots throwing the doors open Wednesday.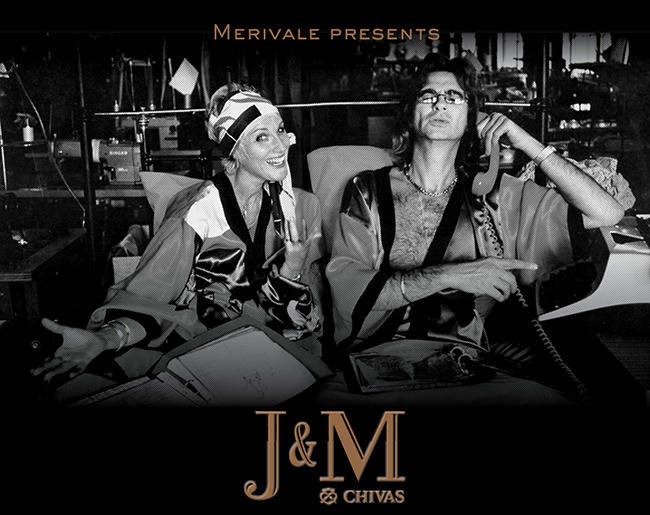 Swathed in everything imaginable to enhance a whisky experience, J&M is a tribute to the late, legendary Mr John, the ingenious Merivale Hemmes, and their glamorous fashion label, House of Merivale.
Located on level two of the historic Angel Hotel, it occupies the site of one of John and Merivale's first moves into hospitality, where the pair opened an innovative restaurant and espresso bar associated with the fashion label, House of Merivale.
The J&M bar is adorned sumptuous interiors that reflect warm, indulgent flavours of whisky; rich green velvets, sleek brown leathers and copper accents, luxurious chesterfield sofas and a glass bar. Custom cabinets are filled with whisky-invoking ingredients, offering rich, complex aromas.
But the 'hero' feature is an imported drinks trolley named The Sidecar, bringing guests personal service where they sit.
The bar will offer a small, "nostalgic" menu, featuring small dishes to enjoy with a cocktail before or after dinner.
The launch Wednesday saw J&M first showcase Chivas Regal, and stars of the ever-changing bespoke cocktail list focusing on Chivas Regal 18yo, such as the Modern Gentleman, the Popscof, and the Blood and Marie.
Merivale has confirmed that the Chivas Regal theme will likely be the first of many to be highlighted at J&M, in the heart of Sydney's financial district.
"[Chivas] is the first range of whiskies to be showcased at the new bar," said a spokesperson.
"The Chivas Regal showcase will run for the next three months."