The life and love of 93-year-old publican Mary Crawley has been lost, with outback cornerstone the Tattersalls Hotel destroyed by fire.
The 1884-built Tattersalls sits on a stretch of the Mitchell Highway 136 kilometres north of Bourke, on the NSW/Queensland border, and is one of just two pubs in the precinct of Enngonia.
Despite its remoteness, it has found a place in the hearts of many travellers, including Russel Crowe. (see NSWCountryHour video below)
Barefoot legend Mary Crawley moved to the town of Barringun in 1977 with her husband Alfonse, and has continued operation of the pub since his passing, working six days a week for the past 40 years. Last November she reluctantly sold up and retired.
"Whoever buys it has to keep it as a pub," she told AHA NSW rag Hotel News.
"I owe it to the people. It's always been a very good pub and I want it to stay open."
The new owners took possession mid-December, hoping to further its legend and appeal with passing truckies and grey nomads.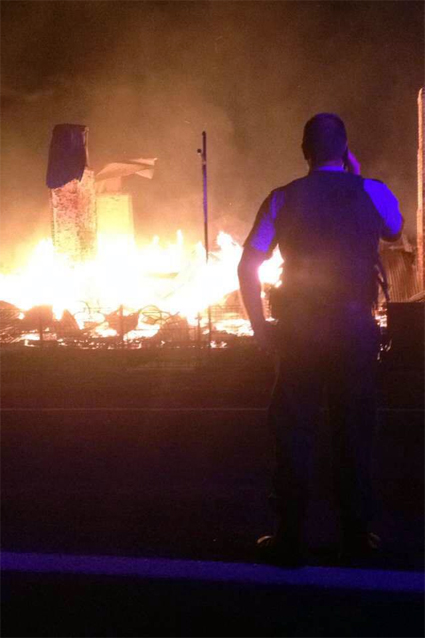 But on Christmas Eve local police and emergency services were called to the Tattersalls, later reporting the 134-year-old pub had been completely destroyed.
The cause of the blaze has not been revealed, but police say they are not treating it as suspicious.