One of Australia's most famous pubs is undergoing a major overhaul and the completed Phase 1 ushers in a "fresh new look and feel".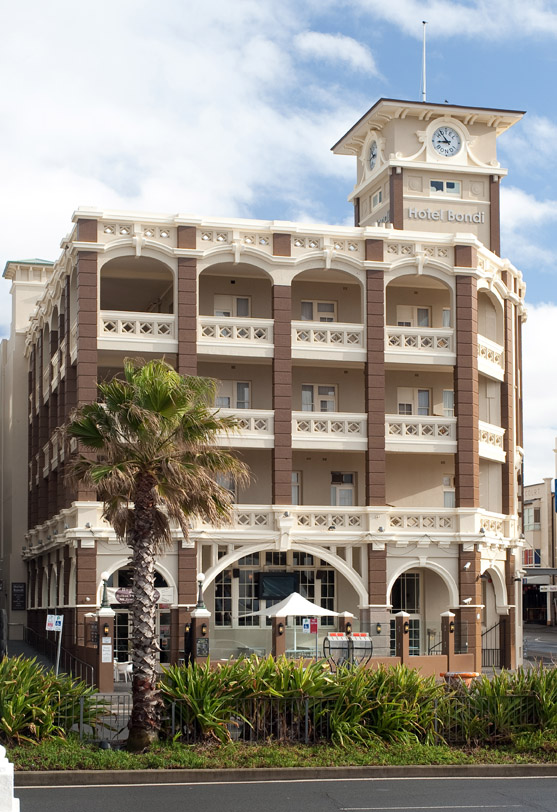 The historic Hotel Bondi was built in 1919, and stands vigil over the world famous Bondi Beach and its thriving Campbell Parade hospitality strip.
After four decades under the expert hand of Cyril Maloney, his passing saw it acquired in late 2014 by fellow industry stalwart, his son Kim Maloney – AHA NSW vice president and Maloney Hotel Group (MHG) patriarch.
The now complete first phase brings the landmark hotel a redesigned interior at street level, and revised entertainment and menus, thoughtfully complementing the heritage building.
The goal was to make guests relaxed and comfortable, to reflect the beachside location and the area's holiday destination vibe. Bringing 'light and airy' to the ground floor interiors, the design incorporated elements such as bright, white furniture amid intricate tile arrays, and draped linen lighting to trace the sea breeze.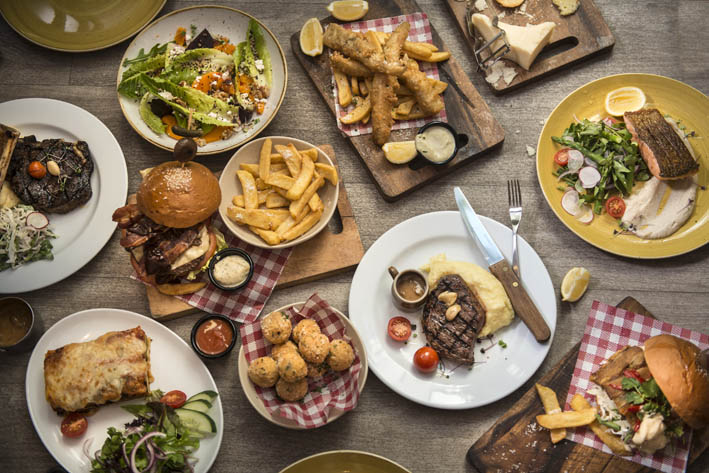 Friday and Saturday nights play host to 'Bondi Beats', with drinks specials and DJs playing from 9:30pm.
The crafted new dining menu offers seasonal salads, burgers, on-trend share plates, a kids' menu and pub classics, with $15 meal specials for lunch and dinner during the week.
The new drinks menu offers cocktails made with freshly squeezed juices, select Australian wines and a "cheeky" on-trend French rose, with $4.50 beers and wine during Happy Hour weekdays.
Upstairs there are 33 accommodation rooms, which have been styled for comfort, functionality and aesthetic appeal. Many of the 1 and 2-bedroom rooms enjoy magnificent views of Bondi Beach and coastline.
MHG told PubTIC phases two and three of the total renovation – set to be revealed in coming months – will see further reinvention of the kitchen, and boutique fitouts further enhancing the guest rooms.