Sam and Robyn Little have put to market their iconic Rudd's Pub in south-east Queensland, ending a dozen year tenure at the country landmark.
The town of Nobby, population around 500, lies just south of Toowoomba, around 150 kilometres west of Brisbane.
Its pride and joy is the famed Rudd's Pub, built in 1893 as the Davenporter Hotel.
A regional staple, it is decked with decades of dedicated local memorabilia donated by residents. One famous prior local was Steele Rudd, pseudonym of author Arthur Hoey Davis, who reputedly penned some of his well-known Dad & Dave stories by the pub's open fire, and later prompted its current name.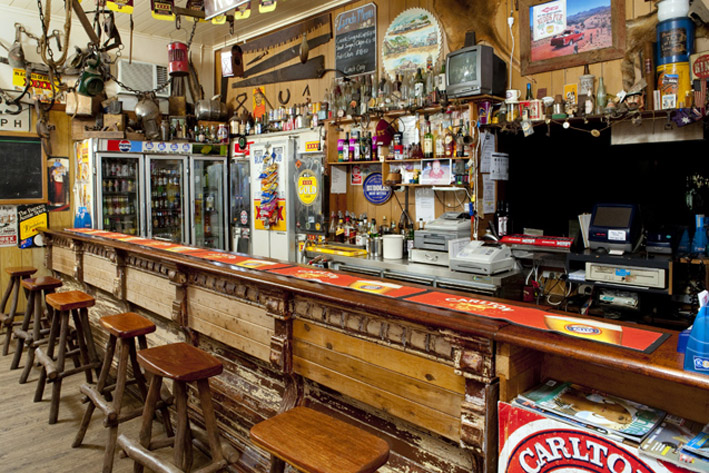 Sam and Robyn bought Rudd's Pub and embraced the town's community feel, furthering the pub's fame with promotion and advertising, and continuing custodianship of the history adorning the walls and ceiling.
Free camping for motorhomes and caravans have helped it become a popular pit-stop for grey nomads and coach tours, serving six to seven-hundred meals per week and turning over more than a million dollars annually.
It is proximate to the Darling Downs Zoo, and counts a gaming room with four EGMs and Keno, a manager's residence and a function area seating an additional 100 people.
It has a won six awards* in the past five years, commended for its eclectic theming and pub-style accommodation.
But the couple have been at the helm 12 years and now seek time away to see more of their family, and their daughter in Darwin.
"It is very time-consuming, but we're very lucky we've got excellent staff, which does allow us to get away," offers Sam. "Our staff are all home-grown as well, so we're very lucky in that regard."
Having done plenty of travelling in his earlier life, Sam says he and Robyn are simply looking for a break.
"We have seven beautiful grandchildren that we want to go and spoil. It's time to retire and enjoy our family."
The Littles have engaged Colliers to manage the sale.
Rudd's Pub will go to auction Tuesday 28 November at the Audi Centre, Clifford Street, Toowoomba.
*Rudd's Pub's Awards
QHA 2015 – Best Themed Bar
QHA 2015 – Best Pub-Style Accommodation
AHA 2015 – Best Pub-Style Accommodation
QHA 2013 – Best Bush Pub
QHA 2013 – Best Budget Pub Accommodation (2.5*)
QHA 2012 – Best Themed Bar