Marcus Levy has opened his reinvented pub in Surry Hills, leaving behind the grunge of the Evening Star for a sophisticated female-friendly cheeky offering to the locals and residents.
The Evening Star long represented the working-class roots of its precinct, echoing the sticky carpet timber bars of its era, and generally earning its nickname the Evil Star, no help from the marauding journalists known to lurk within, and the legend that grunge gods Kurt Cobain and Dave Grohl (Nirvana) once played pool there.
Surry Hills of 2018 is home to less media, more office workers and a lot of fashion labels, and city-dwelling residents in modern high-rise apartments.
A complete remake of the Star is described as "classic architecture with retro-futuristic styling", resulting in a pub that looks far more like an on-trend bar-restaurant than a pub, while it happens to have a gaming room too, clearly visible from the bar area.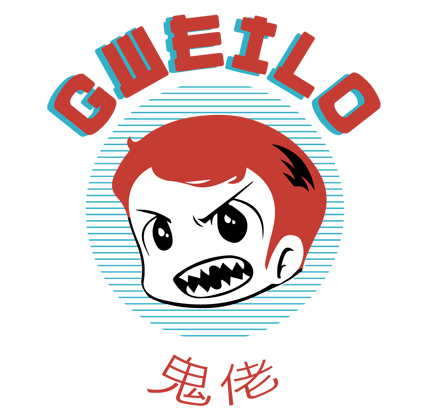 The new moniker – Gweilo – is a tongue-in-cheek nod to the Asian-inspired décor and menu, and futuristic styling that is both female and reminiscent of Blade Runner, the name, meaning 'ghost man', being cheeky Cantonese slang.
Soft curves, arches, delicate colour tones and detailing create intimate areas for small groups while remaining open and welcoming, as black metal venetians with Chinese characters shield patrons from the outside world. The effect is something like a panda – black, white and Asian.
To design the space, Levy engaged well-travelled pub specialist Paul Kelly, with a goal to find a gap in a competitive hospitality market, amid design-savvy patronage that have been around the block themselves.
"It's not a version of something else we've done, it's a truly unique concept," says Kelly. "The food is spectacular, this young chef is absolutely killing the food, great drinks, awesome sound system.
"We want people to sit in here all afternoon, drink, listen to music and have a laugh."
Levy's Marvan Hotels note that the design concept is to "create a theatre, where the interior is the set and the food is the star".
To this end the group has engaged Seb Gee for a menu that is contemporary Chinese with a western twist, led by Pan-Asian and Hong Kong street food.
"Inspired by my travels throughout Asia, particularly China and south-east Asia, Gweilo's menu was heavily influenced by a recent trip to Hong Kong, combined with my western cooking background at Merivale's Est," says Gee.
Located in Sydney's home of small bars, Gweilo invites patrons to sample its impressive wine selection, tempting liquors and inspired cocktails and "you might just find yourself settling in for the night … come check us out, we hope you love us long time".