Formerly Sydney-based publican Andrew Lazarus has unveiled the stunning restoration of his sea-change pub, the Shoal Bay Country Club.
Proprietor of well-known Sydney venues such as the Eastern and El Toro, Lazarus bought Hamilton's Beaumont Exchange Hotel from the fading Lantern in mid-2016.
Later that year he returned to buy the Country Club in Shoal Bay from 30-year owners the McPhee family. The historic 1950s pub, built by the Randal family, claims over 5,000sqm of space. It forms part of the 158-apartment Ramada Hotel, and boasts 120 metres of beachfront retail under the Ramada.
Lazarus told PubTIC at the time that while the higher returns of this type of coastal asset are appealing, he was enamoured with the area and lifestyle, and has since relocated there.
"I love the Shoal Bay area. I've gone there for holidays, and now bought a house too."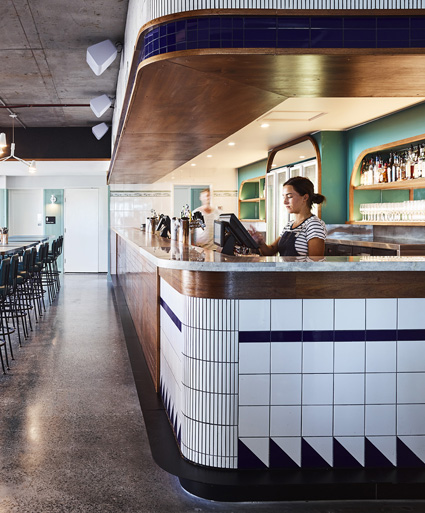 In the spirit of a beachside resort, the Shoal Bay Country Club (SBCC) has undergone a huge $6 million renovation and restoration, reinstating but updating many of its original features and bringing a diverse menu to cater to its broad spectrum of patrons.
"We wanted to reignite this passion with the refurb and bring something fresh and exciting to the Port Stephens area, whilst ensuring the hotel's history has been preserved."
The extensive menu, with over 100 items, was created by executive chef Atick Elahi, who has worked closely with local suppliers to assure freshness and integration. The venue seats 732 pax, and offers a "wide variety of culinary styles" to appeal to generations, residents and holiday-makers.
The former Sandy Foot Café has been moved indoors and renamed Mermaids, complementing the hotel's array of other attractions: public bar, sports bar, cocktail bar, juice bar, late-night dessert bar, outdoor courtyard, live music auditorium, ladies cane lounge, gaming room, TAB, and kids' play area with interactive games.
After a star-spangled opening last week, with more than 400 guests enjoying cocktails, canapes and photo op's with models wearing 1950s commemorative bathing costumes, the SBCC is well-positioned to ride the wave of north-bound tourism.
"I might be a bit biased, but I think I have built Australia's best pub," says a proud Lazarus.