Following an extensive eight month $6m renovation, Fraser Short and Scott Leach tonight reopen Erskineville's fabled Imperial Hotel, birthplace of Priscilla, right on time for Mardi Gras 2018.
Known around the world for its starring role in Priscilla: Queen of the Desert back in 1994, the Newtown-fringe pub became indelibly linked with the good-times vibe of the LGBTQ community.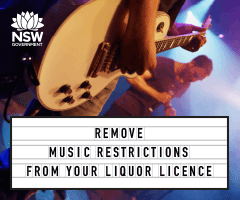 Mid-2015 the iconic pub ran afoul of licensing inspectors, the incumbent Spice Group citing issues with displaced revellers courtesy of the controversial lockout laws that began in 2014, eventually closing after multiple breaches.
Later that year a new partnership between industry trailblazer Fraser Short and AHA President Scott Leach, proprietor of the nearby Rose of Australia, picked up the non-trading embattled freehold for around $6.5 million.

What has followed is a holistic makeover to the famous party pub, introducing a kitchen for the first time, on both the ground and upper levels, and an all-welcome pitch to the "melting pot of demographics" of the precinct.
"We've been targeting this date for two years," Short told PubTIC. "We set out to open for Mardi Gras 2018 when we bought it, but it was no small feat to actually get that to happen.
"We're trying to really represent the inner west community now, which is the LGBTQ community and also the wider community. I don't think we necessarily want to be the home of drag."
The famous drag shows typical of the movie will begin again tonight, but in the downstairs performance area, beneath the ground floor cocktail bar.
The namesake Priscilla's kitchen is set to open Monday (5 March), after a weekend of behind-the-scenes testing by friends and invited guests, offering a predominantly vegetarian menu and ceviche seafood bar.
There is a DA in for a same sex marriage chapel, and the renovation's last stage, expected in three to four months, will reveal the open-air 'roofless' bar on the upper level Short says is "probably the most exciting part" of the whole project.
The Imperial's bohemian legacy continues unabated, but will be incorporated into broader appeal, with plans such as hosting hen's parties to drag queen performances, and a keen eye on 'destination and experience' for the modern pub-goer.
Saturday 3 March will see the 40th anniversary of one of Sydney's biggest celebrations, as Oxford Street is enveloped by hundreds of thousands of onlookers to the world-famous Mardi Gras. The Imperial will host one of the traditional 'recovery' parties on Sunday night, and after what will be a mammoth opening weekend, family man Short says that may be one too many for him.
"I'm a bit old, I've hung up my dancing shoes," he joked. "If only this was happening 10 years' ago I would have been right amongst it."