After 20 years creating a local icon, the O'Sullivans are calling time on the pub game, listing their pub long known as the O'Sullivan Hotel.
The site of 914 Mt Alexander Rd Essendon has served the community in a variety of ways, formerly a butchery belonging to the Mayor at the time, also a hardware store.
In 1998 it was bought by the family, who converted it into a locals-focused Irish-themed pub, the O'Sullivan Hotel, under which it traded very successfully for a long time.
Around two years ago a major refurbishment brought about a change in name and theme, to an Asian-style bar-restaurant called Ginger Annies, which has continued the pub's success.
But two decades in, Veronica O'Sullivan says they have had enough being "kind of married to a pub" and look forward to taking a real vacation.
"You get to a period in your life when there aren't that many years ahead of you, so it's time to do something else," she says. "Time for new experiences."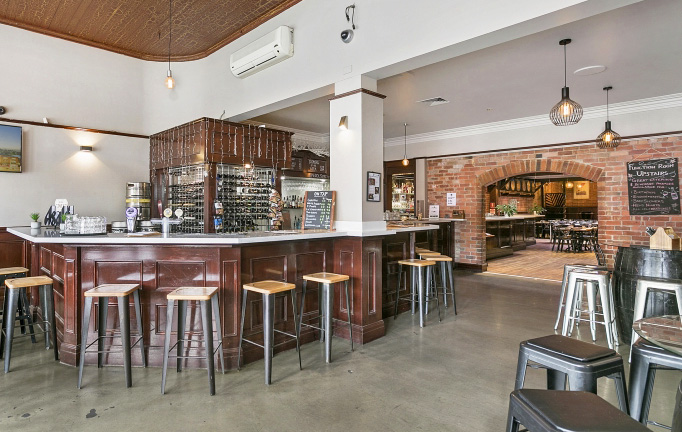 After decades in the Melbourne suburb, just eight kilometres from the CBD, O'Sullivan says the area has changed dramatically, recent years seeing apartment blocks up to 30-storeys built nearby. She believes the pub's traditional days of being a community venue where everybody knows each other are done, and a modern offering for professionals will do well.
"I think it's just time to appeal to all the new people," says Veronica. "There's a lot of new people in this area, it's time to bring them in.
"I would just hope that the next buyer gives a really good hospitality offering, and is there for the long term again, because definitely the people of Essendon need it. That's something that everybody says."
The (former) O'Sullivan Hotel incorporates a front bar, large rear dining room, upstairs mezzanine-style function room, and front balcony, with a 3am liquor licence.
Located on an arterial road surrounded by commercial property and limited competition, the 353sqm site is zoned Commercial 1, allowing for most development prospects (STCA).
The freehold going concern is being marketed by CBRE Hotel's Will Connolly and Scott Callow as a vacant possession, making it also suited to any number of incarnations, amid a growing population.
"There is major residential development occurring in close proximity, so it's a great investment opportunity in a rapidly expanding area," notes Connolly.
The Hotel is for sale via Expressions of Interest, closing Thursday 10 May.