Famed comedy house and inner west local the Harold Park Hotel has come to market, boasting unbridled opportunity and a generous sale proposition.
Built in the late naughties opposite what was the Harold Park Raceway, in Sydney's Forest Lodge, four kilometres west of the CBD, the Hotel is a modern two-storey brick structure with a bold industrial appearance and wrought iron balconies.
The pub offers a compact public bar with single service point, commercial kitchen and bistro, gaming room with eight EGMs in smoking solution, and outdoor area. On the first-floor is another bar and function room. The building also counts two car bays, elevator and very large well-fitted back of house areas.
It has long been known for live entertainment and comedy specials, seeing the likes of Robin Williams and Will Anderson perform live on stage.
Around eight years ago work began on Mirvac's Vance development, demolishing the raceway across the road to build 1,280 apartments. 
After years of delays, the former track left dormant and in disrepair, work finally began on the extensive project, bringing some measure of activity to the site. The apartments are reportedly now at the point of "imminent completion" and the Harold Park Hotel stands to finally benefit from the years of disruption.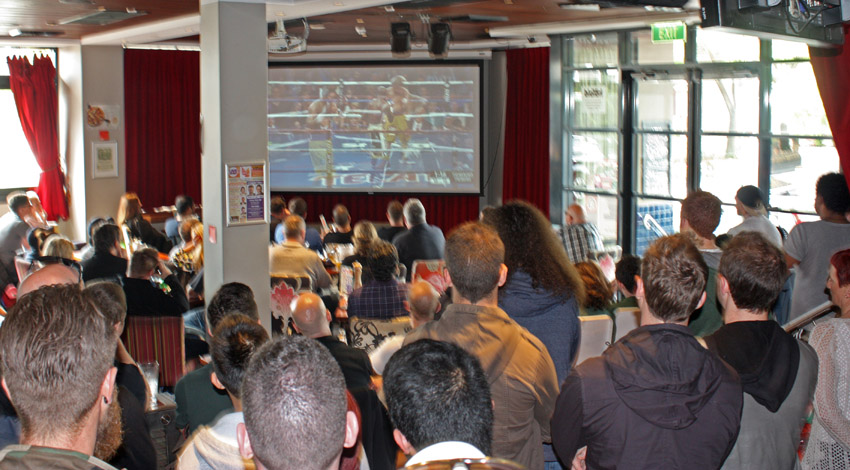 The private freehold owners have recently regained possession of the business, and rather than seek a new lease have determined to capitalise on the strength of the Sydney market to offer the freehold vacant possession.
Tendering what is dubbed "an offer sure to catch the eye of aspiring hoteliers" the HPH will be sold through a two-stage payment process, being a $1 million deposit, with a two-year settlement to make the final payment of $5.25 million.
No rental is to be paid during the 24 months, effectively giving the incoming an interest-free loan on the balance.
"Astute hoteliers will know that they can build equity beyond the acquisition price by the time they settle the hotel in two years' time," suggests JLL director John Musca, marketing the HPH with colleague Nick Butler.
Sydney freeholds have been in short supply for some time, and those available typically snapped up by established players always looking for opportunities – such as Oscars' purchase of the Empire in Annandale last week – "suggesting Harold Park will be sold quickly" says Butler. 
"And when you consider that the breakup value of the licence, EGMs and the stratum property, even for alternate retail or commercial uses, exceeds the vendor's pricing, it represents a no-risk foothold in the industry."
The Harold Park Hotel is being offered for sale by Expressions of Interest, closing Wednesday 17 July.