Pub professional and part-time pugilist Sam Handy of HTL Property took the fight to the ring on Friday night, overcoming a sizeable height and weight disadvantage in the name of Beyond Blue.
The quiet-spoken and charitably proportioned Mr Handy joined two-dozen other competitors at Star Casino for the 43rd instalment of Corporate Fighter – a certified amateur boxing line-up, raising money for mental health awareness website Beyond Blue.
Finding time outside his role as a director at hotel brokerage HTL Property, Handy spent 12 weeks preparing mentally and physically, training at Corporate Fitness Centre, beside Surry Hills' hotel Harpoon Harry's.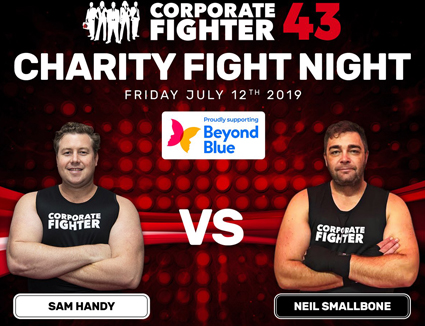 He was one of 26 corporate individuals that threw their hat in the ring to help BB's cause, executing 13 fights on the night (12 July).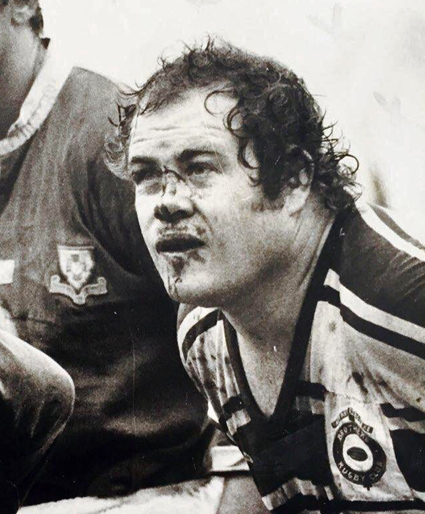 Sam is the older son of former Wallaby prop Chris "Buddha" Handy, who played for the Wallabies in the late 70s, pulling on the jersey eight times, even capturing two Bledisloe Cup wins in an era dominated by the All Blacks.
Handy Sr later became known as a commentator, and operated two pubs in Queensland – Rocklea's Highway Hotel, and the Jubilee Hotel in Fortitude Valley.
The father, bringing his hard-hitting legend on and off the field, joined three tables of Handy supporters as the son, sporting fight moniker The Switch, stepped up for bout #10.
His opponent was South African Neil Smallbone, holding a 10cm height advantage and an extra 17 kilograms, weighing in at 132kg to Handy's 115kg. 
The bell rang and The Switch transformed, racing to his opponent's corner and dominating from the outset. In short time the ref called halt as Smallbone's handlers attended to their fighter, before resuming round one.
But well before the first bell rang again the ref called an end to the competition, as the South African began failing to defend himself. The match was called and Handy took his second win in as many match-ups.
A sombre and slightly weary Handy today told PubTIC he was proud to contribute to the more than $50k raised on the night.
"On average six Australian men take their lives every day and that is a truly diabolical statistic.
"Having lost several friends and a family member to suicide, Beyond Blue is a charity very close to my heart and the least I could do was spend a few minutes of my life in the boxing ring."
Handy praised the organisation of Corporate Fighter and its ongoing charitable efforts, already looking to recruit future contenders.
"I think there would undoubtedly be an appetite for a few publicans, brokers, valuers and bankers to get in the ring and settle a few old scores," suggests Sam.