The NSW Government's Liquor Accords Grants program has announced the accords to receive funds to help them continue to make licensed venues and local communities safer.
In February this year the Office of Responsible Gambling offered up $100k in funding to local liquor accords, through the new Liquor Accords Grants program, to assist initiatives intended to boost public safety and minimise alcohol-related harm.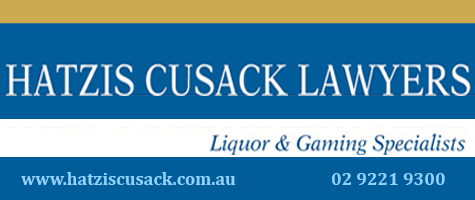 Liquor accords bring together licensed venues and industry with community groups, and government, including councils and police, to negotiate and deliver practical local solutions for problems.
The one-off grants of up to $15,000 (per application) attracted a strong response from communities.
Having finalised applications, the regulator says the selected projects will promote safety in and around licensed venues – encouraging responsible consumption of alcohol and deterring anti-social behaviour.
Government believes the grants will enable liquor accords to "build on the great work they're already doing". 
The successful projects are:
Gunnedah and District Liquor Accord: $7,400 for late-night transport for licensed venues patrons in the CBD on Friday and Saturday nights.
Hastings Liquor Accord: $15,000 for an awareness campaign targeted at good decision-making and road safety awareness, and better late-night transport options.
Inner West Drug Action team, Marrickville: $15,000 for Stay Safe Solutions, an early intervention program to target underage and binge drinking.
Kiama Liquor Accord: $3,500 for the accord, local council and police to develop and deliver a youth resilience program covering issues such as bullying, alcohol and good decision-making.
Lake Macquarie Liquor Accord: $15,000 to provide a courtesy bus to help patrons of licensed venues get home safely late at night.  
Maitland Liquor Accord: $8,775 to design and implement a peer safety program titled 'Safe Nights Out – Stop a good night turning feral'.
Northern Beaches Liquor Accord: $12,950 to develop and deliver a program titled 'Dark Matter – a late night guide for Northern Beaches school leavers'.     
Queanbeyan Liquor Accord: $7,000 to deliver 'Not a minor problem – Underage Drinking Sporting Club Talks' – a series of education programs targeting young people.
Tweed Heads/Tweed Coast Liquor Accord: $15,000 to work with high school students on issues associated with serving and supplying alcohol in the hospitality and retail industries.
Wollondilly Liquor Accord: $2,800 for a community awareness campaign on domestic violence delivered through 21 local licensed venues and 12 bottle shops.