Hot on the heels of highly profitable divestments, Lantern has listed its best pub onto the opportunity-starved market.
After 12 months of shedding assets, in pursuit of a turnaround strategy that has transformed into a complete sell-down as market frenzy brings about premium prices, the top-ranked Five Dock Hotel is due to be the last for 2016.
The ASX-listed Lantern (LTN) has offloaded 11 pubs in the past year, mostly those defined as 'non-core', but also key properties Uncle Buck's and Ambervale Tavern. The most recent three sales have achieved a premium to 30 June book value averaging 42.8 per cent.
LTN's "jewel in the crown" is the inner west favourite the Five Dock Hotel, currently ranked 115 on the Liquor & Gaming NSW list of gaming venues. The pub holds a full complement of 30 EGMs, many recently upgraded as part of Lantern's program to lift performance of its 'core' hotels, but only 17 enjoying the all-important smoking solution.
Ray White Asia-Pacific director Andrew Jolliffe has been engaged to market the Five Dock, with pertinent operators slated to recognise the upsides in LTN's flagship property.
"Lantern Hotels has timed the controlled sell down of its assets perfectly in terms of gauging market sentiment and appetite," said Jolliffe.
"The recent capital investment, largely in the form of gaming machine hardware, has seen a demonstrable and very positive profit injection for the business unit.
"This augurs well for the successful acquirer, given both the upward revenue trajectory curve the hotel is undeniably dialled in to, as well as the fact that a material capital works sum of money has already been expensed by the outgoing vendor."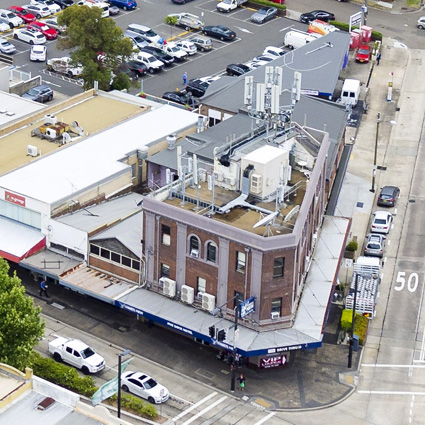 Located just a few kilometres due west of the Sydney CBD, the three-level Hotel does not make commercial use of the its upper levels, and stands to benefit from a food & bev operation more fitting of its demographic.
Jolliffe says there is a "distinct lack" of opposition in the area, and expects it will be another highlight in the market show of recent sale successes.
"We've enjoyed another year of dramatic sales activity, particularly in respect of high quality freehold hotels," said Jolliffe.
The Five Dock will be sold via an Expressions Of Interest campaign, closing 5 December, 2016.
LTN also announced today the 50.2 per cent premium to book value sale of the Ambarvale Tavern. Full story to follow.