Ferrier Hodgson has released its Hospitality Insights report for 2017, observing the drivers and trends in an industry it notes is more competitive than ever.
Hospitality Insights discusses a broad range of aspects affecting hospitality businesses, such as trends in revenue leaders, the advent of technology, and the continued importance of gaming.
In the era of the gastro-pub and an abundance of supply, the paper has particularly prudent advice for the budding foodie operator.
Food is lower margin than beverage and gaming and has high labour costs. Getting the revenue mix wrong for a particular venue could lower margins overall. Focus on the target audience and avoid being everything to everyone.
The introduction by Morgan Kelly speaks of a buoyant 2016, and the outlook for 2017 and beyond.
"Very few headwinds have presented during the year, with the exception of the spectre of a rise in interest rates.
"Potential gaming reform and ongoing debates on extension of lockout laws create uncertainty, but have not dampened confidence in the sector, and the industry remains a strong and vibrant contributor to the Australian economy."
Key Highlights
An industry more competitive than ever before:
Current explosion of food & beverage-focused venues
Increasing trend towards premium beverages
Successful operators leverage their full service offering
Food revenue should enhance and not replace existing high margin revenue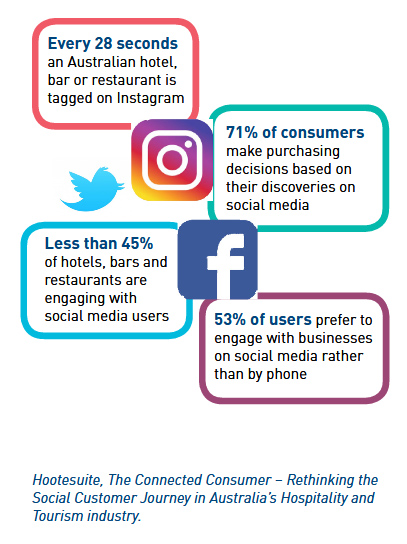 Technology yielding competitive advantage:
A well planned social media strategy is essential
Accommodation is the next profit growth horizon – using hotel booking websites for underutilised space
Point of sale technology and payment apps reducing customer friction
UberEats is a game changer – potential to capitalise on new customers & increase sales
Gaming underpinning growth in profitability and asset values:
Four years of sustained gaming growth
Successful operators continue to recognise the importance of gaming to their bottom line
The industry remaining very sensitive to legislative changes
Currently few political threats to gaming reform