The Feros Group is seeing the Caringbah community embrace its reinvention of the former Bizzos club as the market sophisticated multi-level Highfield.
Chris Feros has had ambitious plans for the three-storey building that for decades was the Caringbah Business & Sports Club. This ambition gave rise to Ugly Pizza, a nod to the mispronounced name of the Tom Huxley, and the bold 'pub behind the freezer door' of the pizza shop – Huxley's.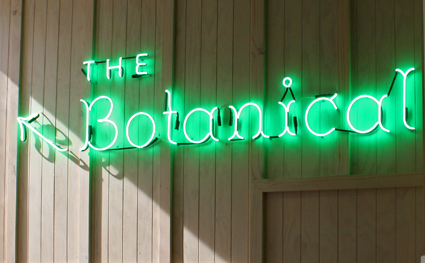 Above these stood a vast and disused space over two levels that have seen a $12m injection to create Public House – the punter's paradise – and on the top floor The Botanical, boasting hanging greenery and sweeping views north to the city. Together they form Highfield, the name coming from the original title of Caringbah.
The project is the result of three years' planning and 12 months' construction, hospitality specialists H&E managing the design, and New England Construction the build.
After the inevitable last-minute tweaks and after-hours touch-ups, Highfield quietly opened to the public just in time for silly season 2017, to immediate response from the people of the south.
"We brought the team from the Prince over here," explained Feros. "I can't believe how well they're running the venue. They've just got it nailed. We haven't skipped a beat since we opened."
Differing from the Group's other big new build, award-winning greenfield site The Prince, the twin level Highfield is a little more adult company, incorporating state-of-the-art sound and visual systems, and capacity for live entertainment.
Feros says this is very deliberate, the goal being to provide variety of choice.
"We don't want to compete for experiences. Same type of clientele, just different experiences. The best way to describe it, I think, is as opposed to the clientele we're going for, is the experience we're going for."
Emerging through the haze of the Hotel's first summer trading, the acclaimed operator admits he gets great enjoyment out of the end result.
"This is the good part of it, after you build it, actually getting in here and watching. It was awesome last night, it was pumping. We're flying."
For the complete story on the planning, design and construction of Highfield, see PubTIC April magazine.